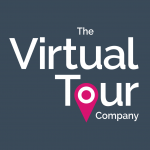 The Virtual Tour Company
Beautifully immersive and engaging 3D virtual reality tours.
---
With over 20 years' experience and knowledge of the hospitality and leisure sectors, combined with the drive and passion, The Virtual Tour Company enthuse has earned them the reputation as a one of the leading providers of fully interactive 3D virtual reality tours.  It enables your audience to experience your property as if they were really there.  It goes far beyond photographs and helps you stand out from the competition.
Our services
Business & professional
digital
Digital Content
Film
Specialist sectors
Creative and Cultural
Digital
Marketing
Media
Professional services
Virtual Tour Services
© 2022 Marketing Lancashire