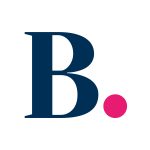 Bespoke
Making sense of digital
---
Bespoke
Bespoke is one of Lancashire's longest-established digital agencies that specialise in digital lead generation and online visibility.
We work with businesses in Lancashire in the services, manufacturing and engineering sectors.
Our clients turnovers range from £4m-£500m and they normally have 1-10 marketing staff in-house.
We increase leads and sales and raise online visibility through digital web projects, digital marketing campaigns and through consultancy support, in particularly our knowledge-sharing workshops, audits and 20 Week Digital Accelerator Programme.
If you're looking for a partner to help you make sense of digital strategy, get in touch.
Our services
digital
Digital Content
Digital Strategy
Strategic Marketing
Web Design
Web Design and Development
Specialist sectors
Branding
Design
Digital
Marketing
Media
SEO
Web Design
© 2018 Marketing Lancashire