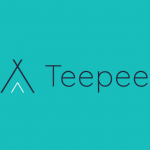 Teepee Digital
We're a friendly experienced team of digital marketers with a passion for helping businesses grow online.
---
Teepee Digital is a Lancashire based digital marketing agency offering a range of online marketing and consultancy services for small to medium sized businesses.

We have over 20 years of digital marketing experience across the tourism, leisure and healthcare industries and have worked on both sides of the relationship, as a client and as an agency, so we understand what clients are looking for in a trusted supplier.

We love helping businesses tell their story online and reach more customers. We thrive on understanding what you do, who your customers are and why they buy from you. With this insight we can deliver an online marketing strategy tailored to your business that will drive improvements and generate results.

We will always be clear in our communications, so no technical jargon here.  Our approach is to provide consultancy and services that are transparent and help you get the most from your marketing budget.

Get in touch to have a chat about your digital marketing needs, we'd love to work together!
Our services
AdWords Campaigns
Content Creation
digital
Digital Content
Digital Strategy
Email Marketing
Pay Per Click
Social Media Consultancy
Web Design
Web Design and Development
Specialist sectors
Digital
Marketing
SEO
Web Design
© 2023 Marketing Lancashire