Support for Tourism Partners - Visit England
Support for Tourism Partners – Visit England
Marketing Lancashire is the official DMO (Destination Mangagement Organisation) for Lancashire, working with colleagues at VisitBritain and VisitEngland to increase international and domestic visitors to the county.
During the current COVID-19 crisis we are working together to help tourism and hospitality businesses, whether that's through lobbying for additional support from Government or planning for a time when we can all return to doing what we do best – attracting and welcoming visitors to Lancashire.  We are here for you.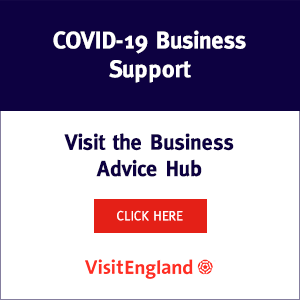 Click here for latest information for industry partners from VisitBritain/VisitEngland 
Bounce Back Loan Scheme/Grant Fund Scheme 4/5/2020
Watch this space for news on Recovery Plans and opportunities for tourism and hospitality businesses.