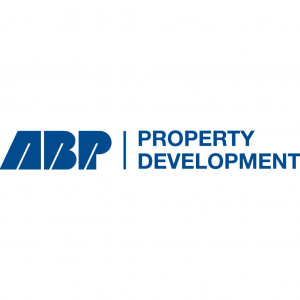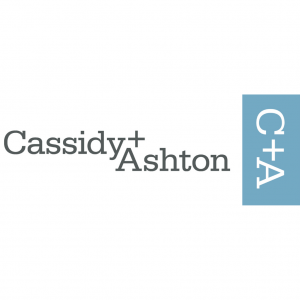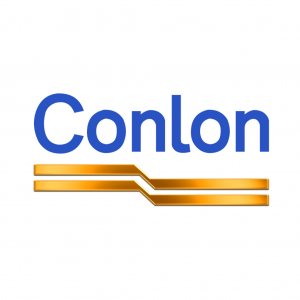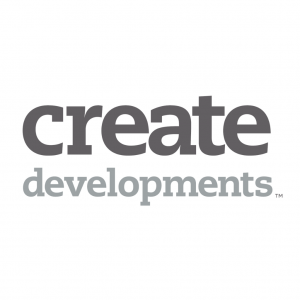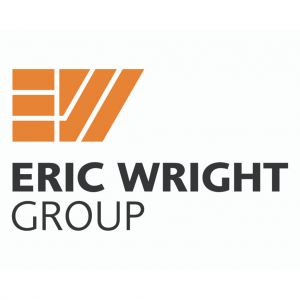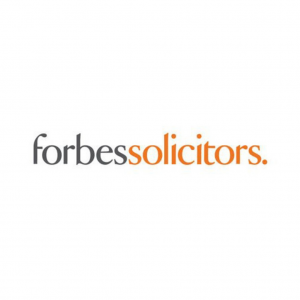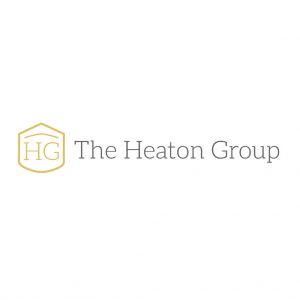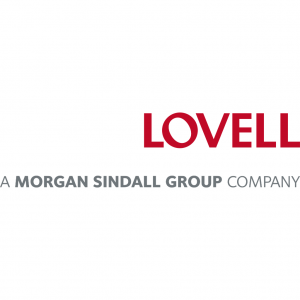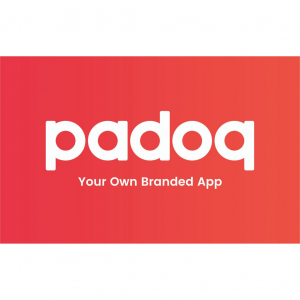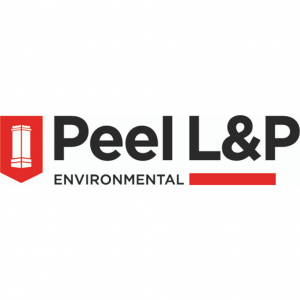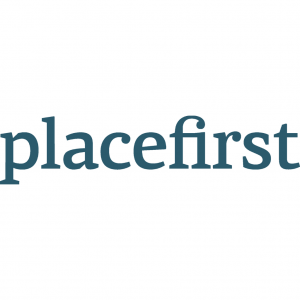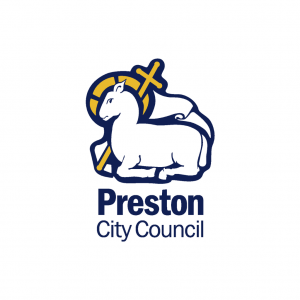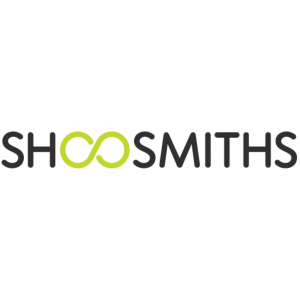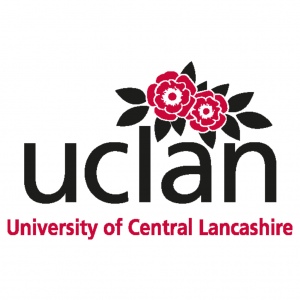 ABP Property Developments
ABP owns and operates 21 general cargo ports in the UK and provides facilities (such as land, quays, storage sheds and warehouses, cargo handling equipment and access to open water) and services (such as warehousing and bagging) to its clientele who use the ports. The group owns 12,100 acres of land and river/seabed. Commodities handled by ABP include coal and biomass, forest products and metals, oil and petroleum products, and vehicles and containers. It also provides other transport facilities and related services, including the Hams Hall rail freight terminal in Warwickshire. ABP owns Immingham, the UK's largest standalone port (based on tonnage throughput) and Southampton – the UK's leading export port and the location of the UK's second largest container terminal. Around 25% of all sea borne trade to/from the UK is handled by ABP ports.
ABP Property Development (DevCo) was set up in 2019, to generate value from non-port related development of underutilised land across  ABP's extensive  estate. DevCo compliments the ABP Property Team who manage existing stock in 21 locations around the country and have an extensive portfolio of built space that includes port-centric warehousing and logistics, multi-use warehousing, storage facilities and office accommodation.
DevCo consists of an eight-person team of property experts focused on delivering short, medium and long-term development for a pipeline of identified sites across the company's estate. This involves extensive internal and external stakeholder engagement (with public and private sector bodies), development appraisal and strategic planning to inform the delivery of a range of uses, including commercial and residential, to maximise value and contribute to the regeneration of coastal communities.
Anderton Gables
We are an award winning Project + Building Consultancy providing commercially aware, technical advice to a wide range of market sectors.
We believe that buildings should be assets and not liabilities and provide advice over a buildings life cycle – from acquisition or construction to refurbishment and redevelopment.
We provide protection and risk reduction to clients who are buying, occupying, leasing, refurbishing or building a property. Examples include ensuring they don't buy a building or take a lease of a building which presents too many liabilities and ensuring a building project completes on time and on budget.
Our professional staff have backgrounds working for large multi-national consultancies and also smaller regional practices, so we understand the motivations of a wide range of client types.
Our clients include national corporate companies, high street retailers, housing providers, investment funds, national leisure chains, the public sector, education authorities, healthcare providers, developers and private occupiers.
As a North of England based company with have offices in Lancashire, Greater Manchester and Yorkshire.
Cassidy + Ashton
Cassidy + Ashton is a multidisciplinary practice with diverse experience in architecture, building surveying, town planning and principal design.
The practice has a wealth of talent across all four disciplines and is committed to ongoing team development, the provision of new skills and the growth of specialist services.
The combined expertise gained over 60 years' in business, has helped the practice develop into leading specialists in the North West, from where they have branched out throughout the country, recently opening an office in London, all serving a diverse portfolio of clients across the UK.
The breadth of experience and team size enables Cassidy + Ashton to take on large-scale and complex projects, but its ethos remains to promote a personal and understanding relationship with each and every client, nurtured through a 'hands on' approach by senior management.
Cassidy + Ashton has the resources and experience to deliver projects of any size or sector, while always maintaining close links with clients and ensuring a personal touch.
Its wide range of specialist services and clear focus on client relationships has enabled the practice to maintain a strong and loyal customer base and an enviable A+ reputation.
Cassidy + Ashton won the Heritage and Culture Award category in the 2019 RTPI NW Planning Excellence Awards in recognition of its involvement in the redevelopment and refurbishment of the Preston Bus Station.
It was also recently contracted by Blackpool Airport Enterprise Zone as architectural consultant to undertake feasibility studies as part of the masterplanning of the redevelopment at Blackpool Airport.
Cassidy + Ashton's head office is based in Preston, Lancashire, with offices also in Chester and North Wales. The practice's London office caters for its growing client base in the South East.
The practice is celebrating its 60th, 'diamond' anniversary, later this year.
Conlon Construction
Conlon is a multiple award winning, family-owned construction group founded in 1961. Undertaking work across all sectors including Schools, Healthcare, Commercial, Industrial, Universities, Leisure and with notable Heritage expertise.  Based in the North West and carrying out much of our turnover in the region we are happy to work nationwide on appropriate projects.
We undertake new build, refurbishment and design and build projects up to £20 million in value for public and private clients.  Around 75% of our turnover consists of partnered or negotiated projects in both the public and private sector.  The vast majority of our work is carried out for existing and previous clients. A reflection no doubt of our attention toward clients and constant desire to make a project 'stress-free' and hopefully enjoyable.
As property developers, we also carry out retail, commercial and residential projects; offices, warehouses and private housing. Both public and private sector work requires meticulous interface with customers, end-users, the public and other stakeholders to ensure their well-being.
At Conlon we summarise our core capabilities as: "The ability to deliver quality construction projects in and around a live operating environment, safely, within budget, on or ahead of time, whilst working collaboratively. We aim to make the construction experience a positive one by focussing on client needs and communicating well.  We make efforts to be a good neighbour and involve local communities in our aim for projects to leave a social legacy upon completion."
We always strive to put the client first and constantly aim to provide the best building achievable within the available budget.
Create Developments
Create Developments operates on a nationwide basis. Our industry expertise is underpinned by our proven track record in land, planning and joint venture developments.
Success depends on managing a complex mix of decisions about location, brand, management facilities, amenities and technology, as well as the broader competitive landscape and shifting market trends. That's why we combine investment, construction, operational and consultancy expertise to deliver unparalleled development opportunities within the hotel industry. Our sister company, Create Construction, offers a complete construction solution, providing a one-stop-shop for all our projects.
Through our relationship as development partner with leading brands we have a strong pipeline of opportunities including a number of schemes with Local Authorities involvement.
At Create Developments, we have an experienced team which is passionate about the hotel business and have collaboratively worked with local authority stakeholders to progress hotel developments to reality.
Create Developments has considerable experience in assembling the constituent parts of a hotel development and has strong relationships with major hotel brands and operators. We have a long-term hold strategy, operating and maintaining the asset, to maximise revenue
potential.
Eric Wright Group
The Eric Wright Group can trace its roots to the original construction company founded in Fleetwood in 1923 called Brown & Jackson. A number of transformations since then has resulted in the present structure. The events which lead to our current formation are below.
The Group comprises a number of distinct companies and subsidiaries, each with its own specialist staff and a defined focus. We regularly collaborate to deliver outstanding results on bespoke plans. By leveraging the services of the whole group, your project will gain a seamless joined-up approach across all areas of expertise.
Stability and relationship longevity are at the core of the Eric Wright Group philosophy, which we achieve for the benefit of our staff, the local community and our returning clients. 100% of the shareholding in the Eric Wright Group is owned by the Eric Wright Charitable Trust, a charitable body that was established on principles of sustained employment and community regeneration. We achieve this through the reinvestment of time, money and resources. This arrangement provides a high level of stability for the companies in The Group and supports longer term commercial and charitable strategies. All profits generated by the Eric Wright Group are either reinvested in the Group's business or distributed to the Trust for its charitable activities throughout the North West.
The principal trading companies are:
Eric Wright Group
Eric Wright Construction
Eric Wright Civil Engineering
Eric Wright Facilities Management
Eric Wright Water
Eric Wright Partnerships
Maple Grove Developments
Applethwaite
Forbes Solicitors
Forbes Solicitors has offices across the North of England. We offer the full range of legal services to individuals, commercial clients and a number of specialist sectors where we excel nationally.
We provide advice to organisations on matters relating to corporate and restructuring, dispute resolution, property, employment, commercial contracts, intellectual property and regulatory.
We also focus on a number of different sectors including construction and housing and regeneration.
Our specialist team provide legal advice on a wide range of different areas including:
Sales and purchases, leases, developments, social housing plot sales and development, Pension Fund SIPP and SSAS investment schemes
Construction and development contracts including collateral warranties
Construction sector services contracts
Public Procurement of construction works and services
Development joint ventures
Claims-handling for organisations with a high deductible policy excess
Insurers/brokers – advising on large loss, catastrophic injury, or complex multi-party actions
Post-incident crisis management
Construction disputes including: delays, defects including latent defects, insolvency and debt recovery, breach of contract claims along with professional negligence claims regarding quality and workmanship
Employment law including contracts, policies and procedures, Employment Tribunals, TUPE, reorganisations and restructures and investigations
We work with a variety of clients including local authorities, developers, leisure operators, Housing Associations, property investors, charities and many owner managed businesses.
The Heaton Group
The Heaton Group, founded in Wigan, Greater Manchester, has over 50 years of experience, creating unique property investment opportunities for serious property investors. Focusing on quality, efficiency and rental yield, we are attracting both UK and overseas property (real estate) investors with our bespoke buy to let, HMO property investment opportunities. We offer a personal approach to property investment and pride ourselves in developing high-quality opportunities in a third of the time to the average property developer.
Lovell
We combine our industry expertise & unrivalled local knowledge with a willingness to think innovatively & ambitiously to help transform communities.
Innovation, collaboration, extensive expertise & best practice in sustainable housing all come as standard with Lovell. Our driving force, however, is an ongoing commitment to building futures, changing lives & leaving a lasting legacy in every community in which we work.
Lovell is a wholly owned subsidiary of the Morgan Sindall Group, a leading UK construction and regeneration group. With revenue of over £2.4 billion, the Group operates through six divisions: construction & infrastructure, fit out, property services, partnership housing (Lovell), urban regeneration and investments.
This gives us the capability to take on projects with a high degree of size and complexity in partnership with other companies within the Group. It is this rare combination of local focus with enormous financial strength that enables Lovell to succeed on projects where others fear to tread.
Padoq
Padoq allows developers/managing agents to quickly and cost effectively launch a branded app to enhance tenant acquisition, experience and services delivery.
Padoq for property app encapsulates multiple functionality to make the lives of both landlords and tenants infinitely easier. With easy to use menus and more efficient methods of communication, we remove the requirement for multiple systems, making tenant engagement more valuable – both from a brand perspective and a financial one.
Simplify Your Building Operations with features such as:
Inventory Management / Document Storage / Report Issues with Rooms / Post & Delivery Notifications / Input Meter Readings / Payment/Rent Collection / Integrate with Current Systems
Turn Your Building Into Communities with features such as:

Event Plannin / Generate Polls / Private Chat / Book Rooms in your Building / Survey your Tenants / Discussion Groups / Share Content
Why Choose Padoq?
Attract Tenants
Engage with your local community to stand out and acquire potential new tenants.
Bring the WOW factor to set you apart in the sales process.
Optimise resident onboarding process.
Streamline referencing, money collection and document signing.
Manage Tenants
Reduce management costs through efficient tenant communications and services.
Optimise processes such as mail collection, room booking and issue reporting.
Reduce overheads through issue resolution, meter reporting and automated inventory.
Build and engage with communities of tenants.
Maximise Tenants
Manage and understand your tenants.
Centralise and own your user data.
Measure and outperform your SLA targets.
Monetise tenants through partners, advertisements and promotions.
Your branded Padoq app will deliver:
Outstanding user experience.
Exceptional functionality integrated across your entire business and existing systems.
Continual leading-edge innovation, worry-free constant support.
We work closely with our customers to help them provide an outstanding user experience, so their app will become the heart of their tenant's lives and transformational to their own.
Peel Environmental
Peel Environmental (PEL), part of Peel L&P, owns, manages and develops real estate and infrastructure in the environmental / energy technology, waste and minerals sector. It works in partnership with investors, technology providers, waste management and mineral companies and the public sector to provide bespoke real estate and infrastructure solutions for the sector. It acquires land, obtains planning permission and puts in place contracts to deliver an investable project – working to commercialise technology solutions.
It has achieved consent for a range of energy infrastructure schemes including a 49MW Energy from Waste plant at Protos in Cheshire, 21MW Energy from Waste plant and 250,000tpa AD and MRF in Glasgow; and a 20MW Energy Centre at Houghton Main, Barnsley. Peel works with investors, waste management companies, technology providers and contractors to secure a deliverable business model for each project.
Placefirst
Placefirst is a values-led business, set up to address the chronic lack of quality in PRS for the growing number of low-to-middle income families who rely on the sector for their housing needs. Families with children now make up the biggest cohort in private renting and this trend looks set to continue.
Whilst the UK residential sector has continued to focus on city centre BTR schemes with high levels of service and amenity, Placefirst has been quietly turning perceptions of BTR on its head by demonstrating the success of its family-oriented offer, now housing thousands of people across a diverse range of purpose-built BTR communities across the North of England. Over 600 expertly designed and managed homes, featuring new parks and community spaces, have been delivered and made available at a price point affordable to lower income households.
As a purpose-led business committed to driving positive change in PRS, it's key that everyone involved in delivery understands and enshrines our values. So, in 2012 we set up our own contracting company, Placefirst Construction.
In addition to the physical aspects of BTR such as the home and placemaking, Placefirst work hard to ensure our residents feel secure and valued. We don't use high street letting agents and, instead, have invested in our own Resident Services team to ensure Placefirst residents get the best level of personal service possible. We have never charged admin fees, rents are index-linked to CPI, and all residents benefit from a 24-hour helpline.
A fully funded development vehicle of ESO Capital with committed investment funds in excess of £60m, the business will deliver over 400 homes in 2020. Longer term, the business is expanding into new UK regions including urban centre, mixed-use development that can unlock long-term dormant sites and deliver 4000 homes by 2023.
Preston City Council
Preston comes to MIPIM for the first time in 2020 with a motivation to capitalise on its recent progress, to further unlock its latent potential, and to shape its future direction.
The Preston City Region is driving forward Lancashire's economy with the City Centre at the heart of buoyant and sustainable growth and development across the region.
Already well connected through the North West Coast mainline and motorway network transformational infrastructure projects are creating the conditions for new housing, commercial and cultural investment in the City Centre.
Home to the University of Central Lancashire and 30,000 students over 80,000 working age people live within a 20 mile radius of the City Centre.
With an ever expanding residential, commercial, cultural and leisure offer we are working hard to make sure the City Centre growth is distinctive and authentic and we look forward to talking to investor, developers and property professionals who share our values.
Shoosmiths
Shoosmiths delivers national solutions with local knowledge, allowing us to bring the best of both worlds to our clients' transactions. With 13 locations across the UK, our knowledge of our cities and regions, as well as the connections we have in the local markets, means we support our clients in a more intimate way which factors in the nuances of those markets.
Additionally, our solutions-focused approach means we take time to really understand our clients' objectives and the drivers behind their deals so that we can work to achieve them in a collaborative way. Inquisitiveness is a trait common to our lawyers and we make the most of this to ensure the effective delivery of deals.
Shoosmiths works with funders, investors, developers, corporates and public sector organisations at national, international and regional level and is recognised as a Top 10 UK real estate firm in The Lawyer's Global Real Estate 50.
University of Central Lancashire
UCLan is an international multi-campus university leading the way in modern learning. Transforming lives is what we're all about – we've been doing it for almost 200 years now.
Founded in 1828 in the spirit of opportunity for all we inspire people to achieve their potential, seize opportunities and achieve things they never thought possible.
We equip our students with cutting-edge skills and knowledge which prepares them for success in today's global economy and tomorrow's digital revolution. Our innovative courses, shaped by the future needs of industry, are creating the next generation of thinkers, leaders and game-changers. We champion enterprise, helping students to transform ideas into thriving businesses. As a leading research institution, many of our academics are world-leading experts whose work is transforming lives in every corner of the globe.
We're the third largest university in the North West and a major force in the regional economy. Our £35 million Engineering Innovation Centre, which opened in 2019, is a state-of-the-art teaching and research facility, engaging directly with industry and driving economic growth. It's just one aspect of our £200 million Masterplan project, which is creating a world-class campus in Preston. Our £60m Student Centre and University Square will open in 2021.
We're proud to be a truly international university, with a thriving multicultural community of over 38,000 students and staff, including international students from more than 100 countries plus a 180,000-strong global alumni network. We were the first UK university to establish a campus in Cyprus and we've built strong partnerships with 123 institutions in China, Hong Kong, the Middle East, as well as other parts of the world