In Conversation with Rachel McQueen
28th August 2018
Barton Grange Hotel, Garstang Rd, Preston
Location
Barton Grange Hotel, Garstang Rd, Preston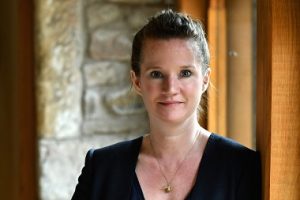 Downtown in Business hosts an exclusive lunch with the newly appointed chief executive of Marketing Lancashire, Rachel McQueen.
Rachel came to Marketing Lancashire from Marketing Cheshire where she held the role of tourism director and previously worked at Marketing Manchester, as director of marketing and deputy chief executive. She joined  Marketing Lancashire in May, and now leads the team that promotes the county on a national and international level, through strategic marketing and communications, focused on sustainable economic development and growth.
Join McQueen as she talks about her extensive experience in place marketing and tourism in the North West and about her plans to build a more successful and prosperous Lancashire.
For more information contact: Anthony.Camm@downtowninbusiness.com
To learn more about Rachel McQueen click here
@include('template-parts.blocks.sub-elements.cta_pods_view') @endsection