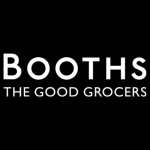 Booths
Booths are a family owned and operated independent supermarket with stores across Lancashire,
---
01772 693 800

01772 693 800

Private Limited Company

50 + Employees
Booths is a family-led,  award-winning independent food and drinks business with stores, manufacturing and distribution sites across Lancashire, Yorkshire, Cumbria and Cheshire.  Booths is committed to sourcing the very best products, many of which are selected locally and seasonally from the counties it serves…a fresh approach to retailing that has earned the company its deserved position as the UK's leading regional supermarket.

Each store has its own unique identity, reflecting the landscape of its location; but despite the environmental differences between stores, the Booths brand remains universally committed to offering customers a first class shopping experience.  Booths considers its colleagues across the business to be their greatest strength and invest heavily in learning and development programmes at all levels including craft, skills and customer service training in addition to management, leadership and apprenticeships.

Booths are committed to being a place where everyone can be their best self.  The  business has a vibrant 'Culture Club' and constantly challenges itself to improve levels of diversity, inclusion and equity.  Through the 'Good Grocer' programme the business has a broad strategy to deliver on its Environmental, Social and Governance requirements and Booths also supports a number of corporate charitable interests (Grocery Aid, The Princes Countryside Fund and Cure Leukaemia) in addition to a large number of smaller charities and individual initiatives in the local communities it serves.
Our services
Bakery and Confectionery
Beverages
Brewery Shop
Business & professional
Condiments
distribution
food & drink
Food Retail
Food/Drink Producer
Lancashire Produce
manufacturing
Shop
Specialist Retailer
Speciality Shop
Specialist sectors
Business and Professional
Food and Drink
Industry
Manufacturing
Retail
© 2023 Marketing Lancashire