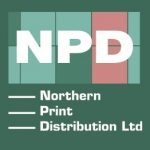 Northern Print Distribution
---
NPD are the only Lancashire based leaflet distribution company providing advertising coverage across Lancashire and beyond.

To the Attraction we are specialists in print marketing services offering free tips on leaflet design and advice on which of our 7000+ display outlets will be best for your product and monitoring to ensure effectiveness, we offer a simple, sensible approach to displaying your brand and driving that all important visitor footfall.

NPD offers an ideal way to specifically reach families with children in nursery or primary school through our Bags of Info for Kids.

We can also make your leaflets available online in PDF format through our dedicated website daysoutinfo.co.uk

To the Accommodation provider we provide display stands free of charge to ensure your guests have the information on hand to make the most of their stay with you. Working with your staff to ensure the information displayed is tailored to your guests providing ideas of ways to enhance their stay.
Our services
Leaflet Displays
print distribution
Specialist sectors
Business and Professional
Communications
Creative and Cultural
Marketing
Media
Print
© 2020 Marketing Lancashire