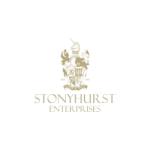 Stonyhurst Enterprises
Not only an educational establishment, a business, and a varied one at that.
---
01254 827 014

01254 827 014

Private Limited Company

50 + Employees
Set in the beautiful Ribble Valley, Stonyhurst College is an independent co-education Catholic boarding school and home to 700 pupils during term time. Beyond the College's excellent academic offer, very few people are aware of the breadth of commercial activity encompassed under Stonyhurst Enterprises.
Like many other independent schools, Stonyhurst is not only an educational establishment, it is a business, and a varied one at that.  During the school holidays the College plays host to a multitude of events and residential lettings, organised and delivered by Stonyhurst Enterprises.  The repertoire of events range from international language schools, sports courses and holiday clubs to the Stonyhurst Literature & Film Festival, as well as events including food festivals, antiques fairs, location filming, open-air cinema and outdoor theatre, banqueting, weddings and residential lettings.
Stonyhurst Enterprises also operates the Stonyhurst Sports Centre, open to the public throughout the year and includes a 25m swimming pool, fitness studio and gym.
Our services
Customer Services Experience
education
Events
Resential lettings
Retreats
Wedding venue
Specialist sectors
Business and Professional
Creative and Cultural
Education
Leisure
Professional services
© 2023 Marketing Lancashire