Award success for Chorley entrepreneurs
Source: Chorley Council
1 October 2021
Chorley businesses came up trumps at the recent Enterprise Vision Awards – with the borough producing an award winner and five finalists.
The Enterprise Vision Awards celebrates the outstanding successes and achievements of the North West's most talented female entrepreneurs … something Chorley isn't short of!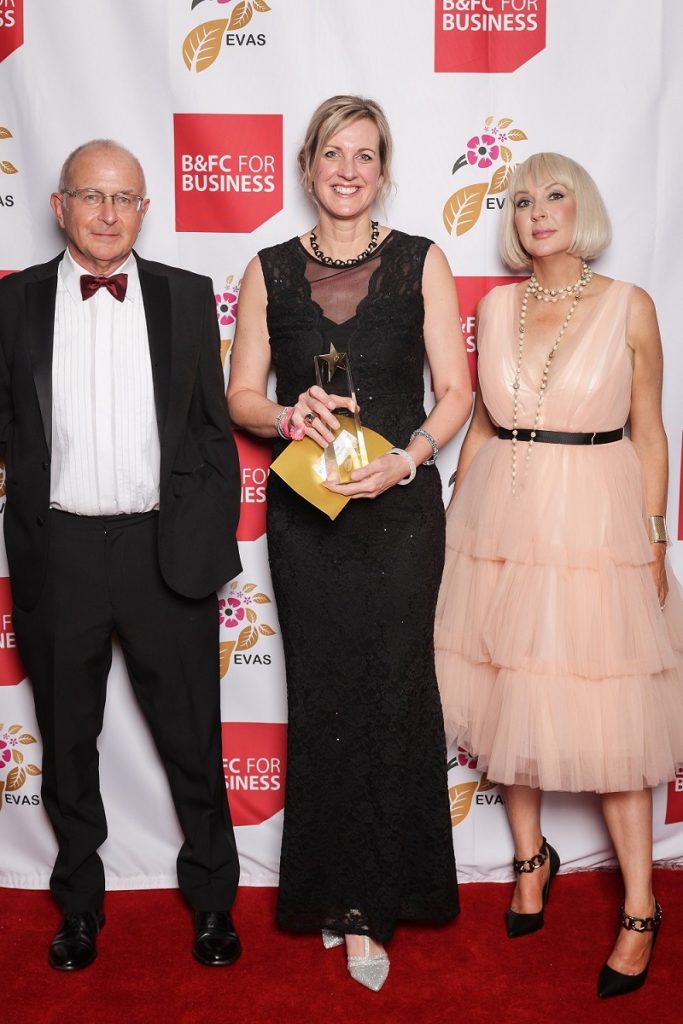 Ruth Poar, founder of Yarrow Mill-based business Eat My Logo, won the Family Business Award at the ceremony last week. Sonia Green of Chorley Vets was also among the six worthy finalists in that category.
Ruth said: "What an honour it is to receive this award! It is great to be recognised – particularly after the impact of Covid-19, which has been difficult for the majority of businesses.
"We've had to adapt and evolve our business through a difficult 18 months in order to achieve our goals, therefore this award means a lot.
"I'd also like to say well done to my fellow Chorley finalist and nominees – it just shows what great business-women we have here in Chorley."
Ruth runs Eat My Logo – which specialises in branded cakes and biscuits – along with husband Andy Poar, backed by a loyal and dedicated team.
The business has evolved, starting life as a cake shop on Market Street before moving into the branded corporate cakes market with the business expanding as a result.
It evolved further after being impacted by the pandemic. With their usual business customer base unable to hold events and product launches as a result of the Covid-19 restrictions, they quickly adapted by creating a range of products that businesses could send to their home-based workers.
Coming out of lockdown this summer, they received the biggest order in the company's history and many more orders also followed.
Other Chorley finalists at the Enterprise Vision Awards included Becky Toal of Crowberry Consulting and Margaret Adams of Magistra in the Training and Coaching category; plus Lauren Hutchinson and Mandy McAuley of Wysteria Beauty in the Beauty Business category.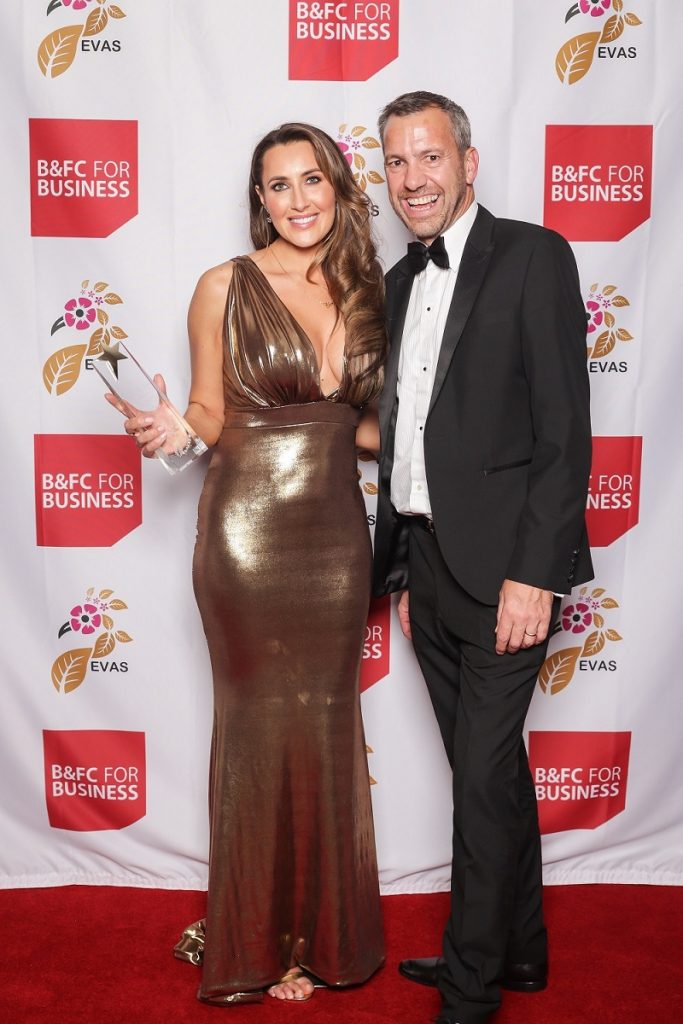 Councillor Alistair Bradley, Leader of Chorley Council, said: "Congratulations to Ruth at Eat My Logo, Winner at the Enterprise Vision Awards, which celebrates the outstanding achievements of the region's most talented women in business.
"We have fantastic businesses across Chorley Borough, so I am proud, but not surprised, that a number of Chorley's female entrepreneurs were finalists for Enterprise Vision Awards. This is an amazing achievement and reflects the talent and innovation that we have within Chorley's business community.
"We're pleased to sponsor the awards again this year and it feels more important than ever that we recognise and celebrate the resilience and determination shown to succeed in business. Well done to the winners, finalists and nominees!"
Chorley Council sponsored the New Business category at this year's awards.
Businesses can find information and support on the Chorley Council website at chorley.gov.uk/businesssupport or by contacting the business engagement team on 01257 515300.
© 2021 Marketing Lancashire