Blackpool 2020 Guide now available
Source: Visit Blackpool
6 December 2019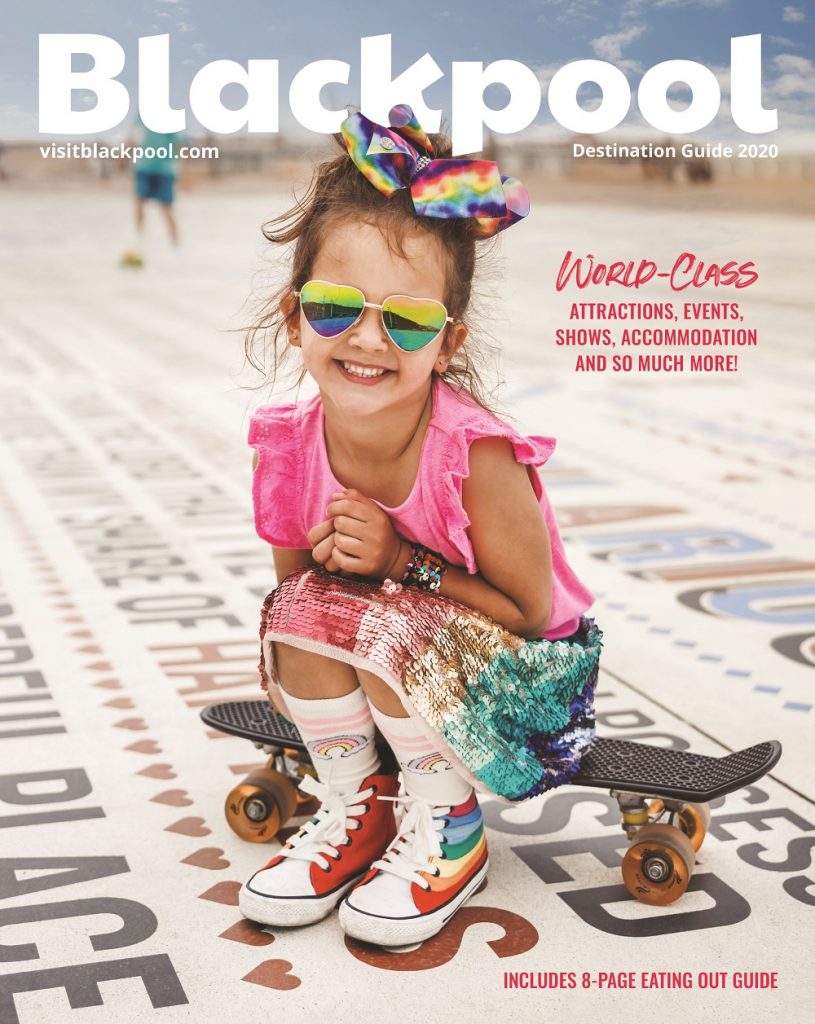 The 2020 Blackpool Destination Guide showcasing the myriad of events and attractions in the UK's most popular beach resort is now out.
The free 100-page guide highlights a huge range of new shows, hotels and entertainment for the coming year including:
The opening of the resort's first five-star hotel, the Sands Venue Resort Hotel & Spa situated on the historic Golden Mile, as well as a new 150-bedroom Premier Inn opposite North Pier
The Tower Coaster, one of several virtual reality experiences guaranteed to blow your mind in the new Fifth Floor family entertainment area within The Blackpool Tower
An exciting line-up of top-class shows, concerts and festivals including We Will Rock You, The Sound of Music, Grease the Musical, Footloose, Nickelodeon's SLIMEFEST, Hot Ice Euphoria, the British Country Music Festival and concerts by international stars including Sir Cliff Richard
A spectacular free events programme including the two-day Blackpool Air Show (August 8 & 9), Ride The Lights (September 1), Illuminations Switch-On Concert (September 4), World Fireworks Championship Blackpool (September 11, 18 and 25 and October 2), Blackpool Illuminations (September 4 to November 8) and Lightpool Festival (October 16-31)
The guide, which is illustrated with stunning photography, includes an eight-page guide to eating out and a special focus on the 100th anniversary of the Blackpool Dance Festival, which attracts competitors from all over the world to the spiritual home of ballroom dancing.
There is a wealth of information on a wide selection of hotels and accommodation, night-time attractions, an expansive programme of shows and live entertainment, as well as tips on how visitors can get the best of all that Blackpool has to offer including a guide to Stanley Park – twice voted the UK's best park.
There is useful information on transport links and accessibility, and the Blackpool Resort Pass which gives heavily discounted access to the resort's major attractions.
For the more adventurous, there is even a Blackpool Bucket & Spade List – a collection of must-do, only-in-Blackpool experiences!
A VisitBlackpool spokesperson said: "The 2020 Destination Guide reflects the huge range of entertainment and accommodation that makes Blackpool such a magical destination for families.
"The last few years have seen hundreds of millions of pounds of investment in a remodelled Promenade, tramway, new visitor attractions, events and next-generation hotels.
"The 2020 Guide gives visitors an opportunity to see for themselves how all of these changes have created a perfect blend of Blackpool's glorious heritage with contemporary free and paid-for events and attractions to create the ultimate family resort."
To order a copy now click here or to view the 2020 Guide online click here.
© 2020 Marketing Lancashire