Brockholes donates to food bank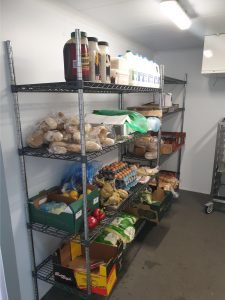 Food from the restaurant at the Brockholes Nature Reserve is helping struggling families during the Coronavirus crisis.
The popular restaurant, on the nature reserve off the M6 in Preston, is one of thousands that closed indefinitely on Friday as a result of the Covid-19 outbreak.
So shelves full of food would have gone to waste without the quick action of the catering team who donated the food to the New Day Church Foodbank in Lostock Hall.
The Foodbank said: "Thank you Brockholes for donating your leftover food. We have already taken some of it to our clients who are very grateful."
A Brockholes spokesman said: "The order to close came really quickly on Friday, so we obviously had some food left over. We thought it was only right that the food go to people who need it most in our local community in these troubling times."
While the restaurant is closed, Brockholes remains open to visitors. The spokesman said: "We realise many people are self-isolating but they will get a lift from visiting open spaces and seeing our wonderful local wildlife. But they will still need to take care."
Brockholes is a Lancashire Wildlife Trust nature reserve – www.Brockholes.org
© 2020 Marketing Lancashire