Elgra Furniture commits to supporting Blackburn & Darwen Youth Zone
Today, Elgra Furniture has reaffirmed their commitment to the borough's young people by becoming a Youth Zone Bronze Patron. Alongside a financial donation to Youth Zone, they will continue to support the charity with vital advice and guidance as both centres undergo significant redevelopment and enhancement over the next 2 years.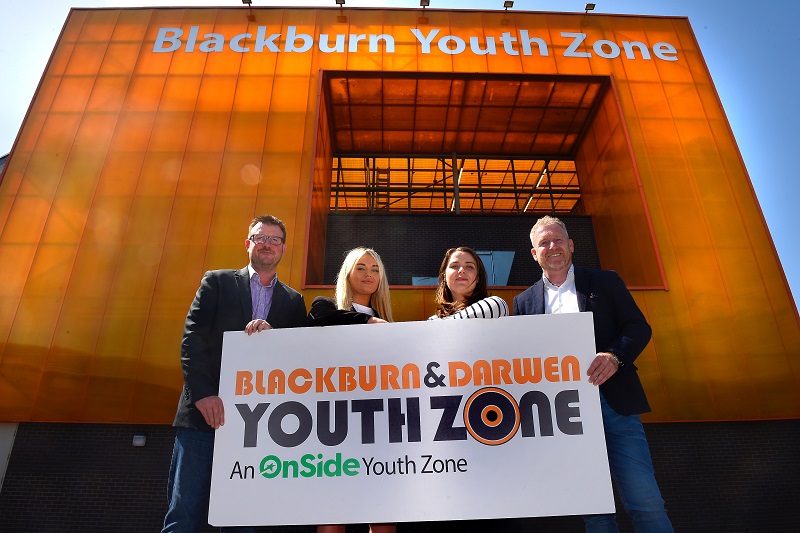 Mark Lomas at Elgra has been providing high-quality office design and fit-out services across the region for more than three decades. During this time they have provided much-needed practical support, advice and guidance for Blackburn & Darwen Youth Zone at their centres in Jubilee Street in Blackburn and Croft Street in Darwen. Mark Lomas, Director at Elgra Furniture, said of Youth Zone:
"Blackburn & Darwen Youth Zone is a fantastic local charity and we are proud to join them as a business Patron. We have been supporting Youth Zone for some years as they upgrade and improve their centres and I have always been impressed with their desire to provide the very best facilities for our young people. The logical next step was to deepen our relationship by doing that little bit more to help them continue their amazing work."
Blackburn & Darwen Youth Zones offer a wide range of activities and exciting opportunities for children and young people aged 8 to 19, (up to 25 for those with disabilities.) With over 4,000 members, their work focusses on supporting young people to ensure they progress to have happy and rewarding lives.
Over the past year alone, their 2 centres have been visited by 1,200 young people each and every week. Forty four percent of Youth Zone members come from the some of the most deprived areas of the borough, highlighting the crucial role the charity plays in supporting vulnerable young people.
Hannah Allen, Chief Executive of Blackburn & Darwen Youth Zone said:
"Mark Lomas at Elgra Furniture has always been there for us when we plan the design and furnishing of our youth spaces. He has always gone out of his way to support us and I know he really enjoys seeing our centres come to life as a result of his support. It is fantastic that the company has also made this additional financial commitment to local young people and we are delighted to have them on this journey with us."
To discuss becoming a Patron of Blackburn & Darwen Youth Zone and joining this incredible business network, please contact Mel Thomas at: [email protected]
For more information about the charity, please visit our website at www.blackburnyz.org
© 2023 Marketing Lancashire