First call-out to artists and creators for Lancashire2025
Source: Lancashire 2025
30 April 2021
Can you reimagine the way we live?
Lancashire is bidding to become UK City of Culture 2025, a prestigious national event held once every four years, and the county is now calling on artists and all citizens to submit ideas that could become part of a high-quality cultural programme for the Lancashire 2025 Bid.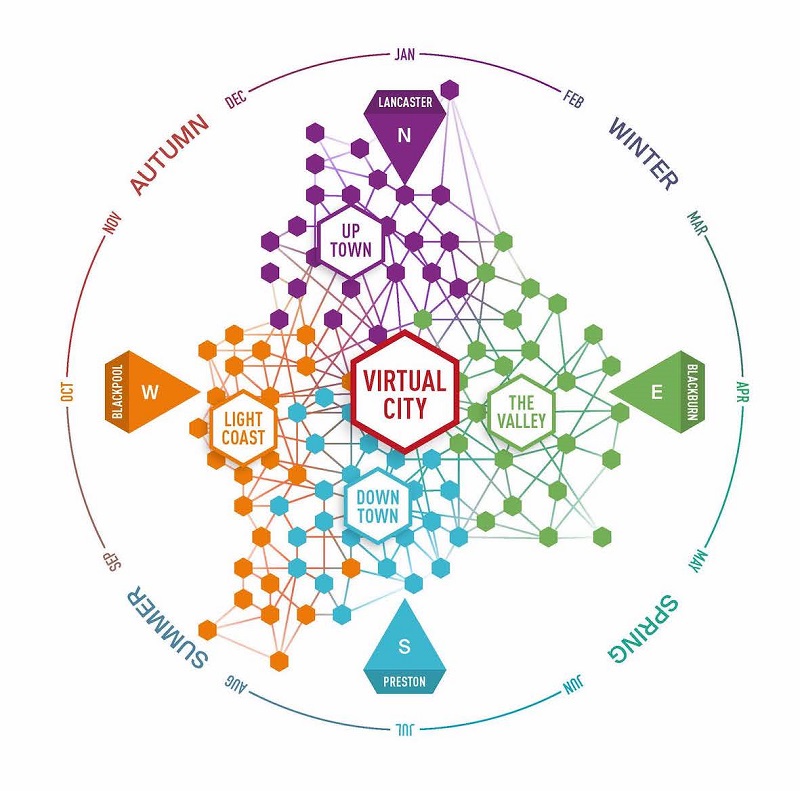 The Lancashire 2025 vision is of a virtual city of 1.5 million creative citizens that connects the diverse identities of Lancashire to reshape a better, creative and more sustainable way of living for the UK.
Debbi Lander, Director of Lancashire2025 said: "This is the first time a county has envisioned itself as a virtual city and this is our first call out to artists, cultural organisations, cultural innovators, social pioneers, curators and producers from Lancashire, the UK and the rest of the world. Our aim is to put together a ground-breaking programme for the Lancashire 2025 Bid.
"We are looking for new ideas, high profile events, creative projects and cultural experiences for a location in Lancashire – ideas that will bring our vision to life."
The programme for Lancashire 2025 will explore the way we live between the real and imagined to create the Virtual City of Lancashire.  This will be a cultural environment using collectively imagined neighbourhoods, physical locations and a shared virtual space.
Fifteen selected projects from this initial call-out will be submitted as part of the Lancashire 2025 Bid and, subject to Lancashire being chosen to be UK's City of Culture for 2025, will be awarded up to £25,000 development money to research and develop their proposal for potential commissioning from 2022.
Debbi continues: "We are offering up the county as a site for experiment at large scale between real and imagined; inviting proposals around our topics of living, connection, nature and digital.
"We hope to set an international standard for the way we live; illustrating, interrogating and illuminating better, creative and more sustainable ways of living. Help us build the Virtual City of Lancashire."
Lancashire 2025 is committed to equality of opportunity and access for all and encourages applications from everyone, irrespective of their age, gender, class, marital status, nationality, ethnic origin, disability, religious belief or sexual orientation. Details of how to apply and the application form can be found on Lancashire2025.com and applicants should provide their submission by 31st August 2021.
The Lancashire 2025 Bid is due to be submitted to the UK Government Department for Digital, Culture, Media and Sport (DCMS), between December 2021 and March 2022.
For the latest updates and news from the bid team follow
@Lancashire2025 on twitter #ImagineLancashire.
© 2023 Marketing Lancashire