Forbes Solicitors' commercial team reports 45% growth
Thriving entrepreneurialism and innovation are driving demand for specialist commercial and Intellectual Property (IP) services at full-service law firm Forbes Solicitors, which has offices across Manchester, Leeds, and Lancashire.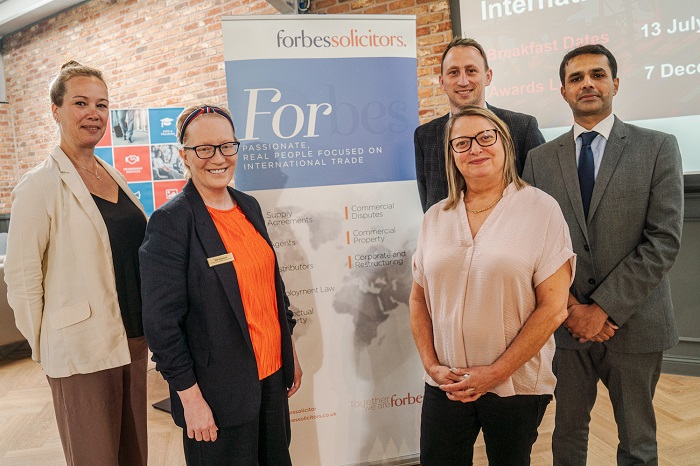 The firm's commercial team has reported 45% growth in revenues for its most recent financial year ending 30 April 2023, compared to financial year 2021-2022. Strong performance led to two new hires joining the commercial team during the past year.
Two paralegals are due to join the team in the next three months, with plans for further recruitment throughout the rest of the year to meet growing demand from a range of SMEs and blue-chip companies.
John Pickervance, a partner, and head of the commercial team at Forbes Solicitors, said: "Recent global events are driving a wave of innovation. Businesses are seeking ways to reach new markets and generate new revenue streams to drive growth amidst economic uncertainty, rising operating costs, and supply chain disruption.
"Our team spotted this trend early, and the growing appetite among businesses keen to better protect their creativity and sharpen their competitive edges. Working closely with Forbes' other specialisms, and being proactive, have seen us well placed to support existing and new clients looking for specialist, in-depth expertise covering commercial and IP legal matters."
The commercial team has seen growth across several different sectors, with particularly strong demand coming from IP, construction, tech and digital. Forbes' commercial team are being increasingly engaged on a retainer basis and working as an extension of in-house teams in true partnership with clients.
Forbes Solicitors has just renewed its partnership with East Lancashire Chamber of Commerce's International Trade Club. Having partnered with the Club since 2019, Forbes' commercial team works with businesses throughout the region to support strategies for global expansion and growing exports.
Managing partner of Forbes Solicitors, Pauline Rigby, concluded: "Feedback from clients shows the commercial team are helping businesses to easily navigate and understand complex issues that may otherwise be prohibiting them.
"Whether it's bringing a new product to market, doing business in a new country, or exploring the new opportunities of artificial intelligence, the commercial team are able to provide well-informed and well-considered knowledge. This is fuelling referrals and client retention that's resulting in strong growth and recruitment."
© 2023 Marketing Lancashire