Founding Lancashire Ambassadors Inaugural Meeting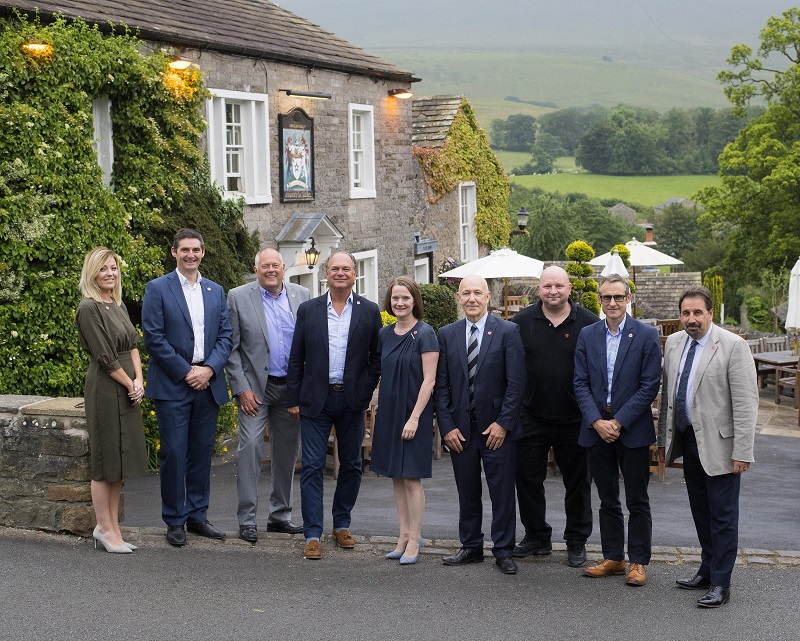 Marketing Lancashire held the inaugural event for founding Lancashire Ambassadors to set a course for their new initiative, which will see leading business voices working together to amplify the county's economic successes and enhance the profile and reputation of Lancashire as a place to live, visit, work, study and invest.
Hosted by Rachel McQueen, Chief Executive of Marketing Lancashire, the group met at the Seafood Pub Company's Assheton Arms in Downham, where they enjoyed a Lancashire dinner created by Taste Lancashire Ambassador chef, Mark Taft. The inaugural Lancashire Ambassadors are: BAE Systems, Barnfield Construction, Blackburn Rovers FC, Booths, Conlon Construction, Forbes Solicitors, Panaz, Scorpion Automotive and VEKA UK Group.
The ambassadors had a wide-ranging and frank discussion about the opportunities and challenges they face in their sectors, the diversity of the Lancashire identity, infrastructure, skills and retention and the fast-moving digital landscape; each sharing their views on how these influence and impact on business in Lancashire and how working together to champion the county on a regional, national and international level, they can help bring even greater recognition to the county.
VEKA UK Group MD Dave Jones highlighted the need for companies to offer ongoing digital skills training to stay ahead of the curve: "Even in what some may see as more 'traditional' manufacturing businesses, the required skills are increasingly digital. I believe it's vital for companies to embrace digital skills in order to maintain an 'edge' in such a competitive market, and we're very lucky to have such a wealth of talent, innovation and training opportunities here in Lancashire.
"VEKA UK Group's digital approach and investment in new technology, like 3D-printing, has been transformational in the way we do business. The cost of 3D-printing a potential new product is only a fraction of the cost of more traditional prototyping and minimises commercial risk by allowing us to trial new components before committing to further investment in tooling and development. Online channels like our website and social media profiles play a crucial part in staff recruitment for the business, as well as enabling us to demonstrate new products and services to customers quickly and clearly."
With significant strengths in aerospace and manufacturing, Lancashire is a world leader and elevating those messages is vital to attracting more innovative and creative businesses to the county. The group also agreed that one of the main drivers for investment and business relocation was the quality of life of a place, and that more could be done to highlight Lancashire's assets, building especially on the rousing #WeAreLancashire film created with fellow Ambassador Andrew 'Freddie' Flintoff.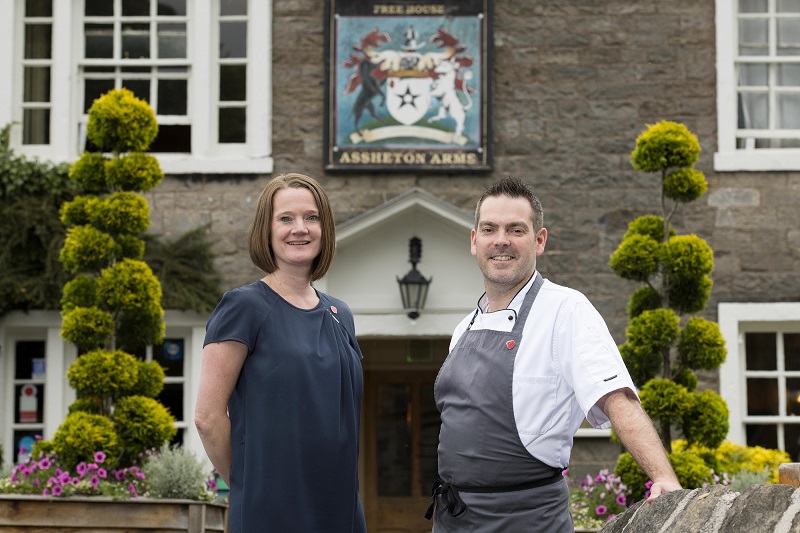 Mark Downing, Managing Director of Scorpion Automotive, is Lancashire born and bred and his company is a global leader in vehicle telematics and electronics. He believes Lancashire has the edge in terms of manufacturing and a skilled workforce: "Our location here in Chorley has given us a great strategic advantage in our markets. We now occupy two modern units on the Chorley North Business Park and operate an award-winning state of the art electronics PCB manufacturing facility which turns out product for companies such as BMW, Honda, Toyota, Subaru and DAF Trucks, as well as a host of B2B customers like Amazon." The company's skilled workforce, mostly from Lancashire, have world class in-house software and hardware design capability and support subsidiaries in Dubai, Canada and India with customers across Europe and as far afield as Australia and New Zealand.
"I wouldn't want Scorpion to be based anywhere else. In Lancashire we're surrounded by excellent transport links, motorways, rail and airports, fantastic universities and research establishments that offer an exciting future for Lancashire and Scorpion."
Rachel McQueen, Chief Executive of Marketing Lancashire commented "The inaugural meeting of the founding Lancashire Ambassadors was an opportunity to discuss the Lancashire economy, culture and lifestyle with a good cross-section of representatives from some of the best-known brands in the business community, in an environment away from their day to day operations. It was the first in a number of discussions that will shape the direction of the new Ambassadors programme; helping to engage county-wide support and secure the resources needed to achieve our ambitious plans for Lancashire.
"Our shared goal is to raise the profile of Lancashire as a prime location for investment, education, skills and the best quality of life. The Lancashire Ambassador Programme will help us take the county brand to ever wider audiences, to new international marketplaces and to position Lancashire at the heart of national conversations linked to economic growth and prosperity."
The founding Lancashire Ambassadors will meet quarterly.
For more information on adding your business voice to the county's growing Lancashire Ambassador network visit MarketingLancashire.com
© 2020 Marketing Lancashire