FW Capital marks 10 years and half a billion pounds of support for Northern economy
Since its inception in 2010, FW Capital has helped to boost the economy of the North of England by almost half a billion pounds.
During its ten years of support for SMEs across the North, FW Capital has loaned more than £170m to over 650 businesses and has leveraged private sector investment of over £300m. These investments have created or safeguarded some 7,500 jobs.
The business was founded with a very small team and has expanded its operations to over thirty investment professionals in six offices across the North.
FW Capital has managed seven funds over the last decade and currently has £207m of funds under management. The largest of these include two Northern Powerhouse Investment Funds – Debt Finance (NPIF), totalling £142.6m across the two Funds to invest and a focus on supporting businesses in Cheshire, Cumbria, Greater Manchester, Lancashire, Liverpool City Region and the Tees Valley.
The support that FW Capital has provided over the decade has enabled businesses to launch new products, expand office space, buy new or ground-breaking equipment, expand their workforce, bid for contracts and develop residential and commercial property.
Most recently, the company has played a key role in the Coronavirus Business Interruption Loan Scheme (CBILS). Using CBILS to support the Northern Powerhouse Investment Funds, FW Capital has supported more than 50 businesses with £16m of loans across the North of England.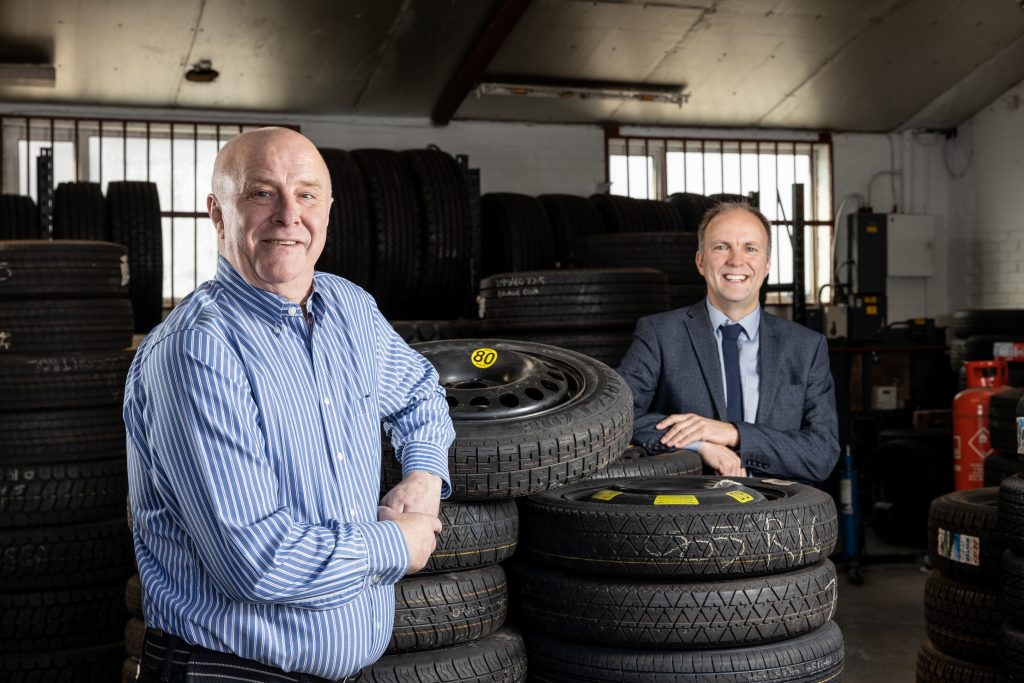 Morecambe-based international tyre wholesaler, Wess Tyres, responded to the impact Covid-19 following a six-figure Coronavirus Business Interruption Scheme (CBILS) loan from NPIF – FW Capital Debt Finance, which is part of the Northern Powerhouse Investment Fund.
FW Capital provided a £225,000 NPIF loan backed by CBILS to fund the expansion of Wess Tyre Traders' UK operation as the travel restrictions imposed at during the Covid-19 outbreak made it difficult for the company to carry out its business abroad.
The company is now back on track and has recently taken on two new staff taking the total to five. Turnover this year is expected to reach £6m and is on target hit £10m during the next three years.
Owner Andy Wess said: "FW Capital were brilliant to deal with, they have a real 'can do' attitude and look for all the reasons they should lend rather than reasons they shouldn't which has been my experience with the high street banks."
Gary Guest, FW Capital's Fund Director in the North West, said: "Over the past decade, we have demonstrated our commitment to supporting businesses with solid working partnerships. As our customers have grown, so have we, ensuring a highly personal level of service in a world where many other funders are going the opposite way.  For many of our customers, the impact of our funding is huge. Not only are we creating new jobs, but we are supporting them as they access new growth opportunities.
"It is heartening to have developed such deep relationships with our customers, who see us as trusted partners during their growth journey and we look forward to continuing this for many years to come."
 Grant Peggie, Director at British Business Bank, said: "Since 2017 we have worked with FW Capital on the Northern Powerhouse Investment Fund, ensuring the delivery of vital investment to ambitious businesses across the North. The results of this partnership speak for itself, as it has fueled growth plans, created jobs and made a real impact on regional business communities. We will continue to work closely with FW Capital and our other fund managers to boost the regional economy, and would like to congratulate the team on this anniversary."
 The Northern Powerhouse Investment Fund project is supported financially by the European Union using funding from the European Regional Development Fund (ERDF) as part of the European Structural and Investment Funds Growth Programme 2014-2020 and the European Investment Bank.
© 2021 Marketing Lancashire