Hampton by Hilton Blackburn partners with Nightsafe charity
The Hampton by Hilton Blackburn team have pledged support to local charity Nightsafe, supporting young homeless people in Blackburn and Darwen. The team are committed to helping with a variety of projects including volunteering to help paint and decorate Nightsafe houses, donating moving on boxes and offering free gym passes to support mental and emotional well-being.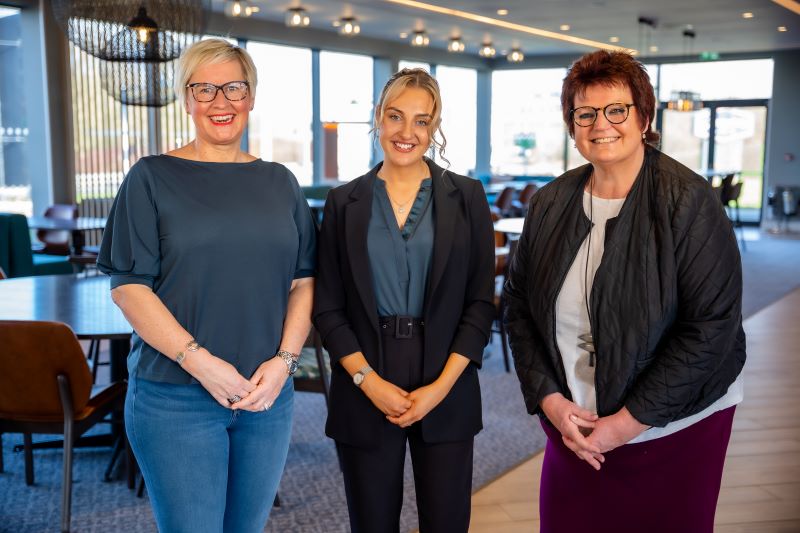 Located on Frontier retail park just off the M65, on the border of Hyndburn and Blackburn. The team at the Hampton by Hilton Blackburn were passionate about choosing a local charity partner to support in their commitment to Hampton's Hands-On hospitality pledge. Hands-On Hamptonality is Hampton by Hilton's commitment to inspire acts of community service to help build stronger and more connected communities through the spirit of hospitality.
Francis Broadhurst, hotel General Manager commented. "Service is at the heart of our brand. We strive to infuse our irresistible personality, friendly optimism, enthusiasm, commitment and a warm smile to community service through our Hands-On Hamptonality program. Our team chose Nightsafe as our charity partner as we to believe that all young people in Blackburn and Darwen deserve to live in a safe environment, be treated with kindness, dignity and respect and achieve their full potential".
Jan Larkin, Nightsafe CEO said "For the past 31 years Nightsafe has been supported by our local community and companies. I am immensely grateful to Fran and his team for their support, allowing us to continue the vital work we do with vulnerable young people in Blackburn with Darwen and surrounding areas"
For more information on The Hampton by Hilton Blackburn or call the hotel team on 01254 946060.
© 2023 Marketing Lancashire