Lancashire home to one of best chocolatiers in the world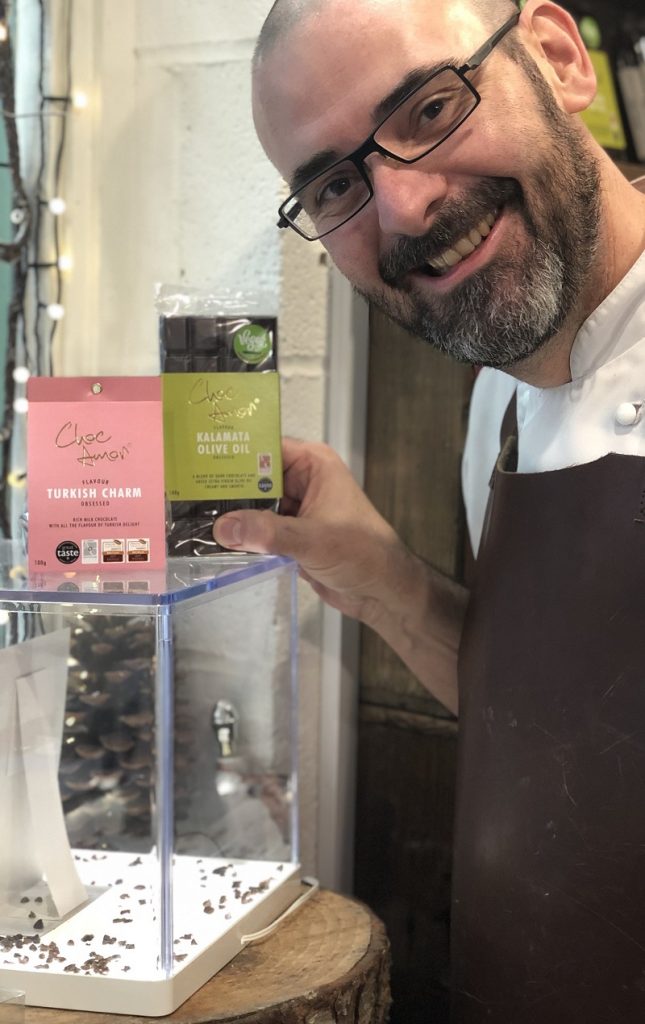 Lancashire Chocolatier, Choc Amor wins 2 awards at the International Chocolate Awards,  World Finals and is the only UK chocolatier to win a World Award for one of their chocolate bars from a new Special Category.
The Awards Ceremony took place on Monday 18 November 2019, in the Palacio de los Capitanes, Antigua, Guatemala, where Choc Amor was crowned World Award Winners with a Silver in the 'Milk chocolate bars with an infusion or flavouring' category for their Turkish Charm and a further award in the Special Chocolate Tasters category  – 'Dark chocolate bars with an infusion or flavouring.' For this, they won a bronze for their Kalamata Olive Oil chocolate bar.
Paul Williams, Director of Innovations at Choc Amor, said: "We are delighted to add a further two World Award Winners for our flavoured chocolate.  This year, in addition to the main awards, a new category of Special Chocolate Tasters' prizes was announced, to be judged by the alumni and Certified Tasters of the International Institute of Chocolate and Cacao Tasting.  We are extremely proud to be the only UK Chocolatier, firstly to be nominated and then to go on and win one of these very prestigious awards.
"As an independent chocolatier based in a small village in Lancashire, to win 2 such distinguished awards proves that hard work, a great team and determination are all that's needed & I hope it inspires others to do the same.
"Turkish Charm is a rich Milk Chocolate with all the flavour of Turkish delight. This is a flavour we tinkered with for months and are delighted to say it's now perfectly balanced.  Using our award-winning dark-milk 50% chocolate, which is higher cocoa, full-flavoured milk chocolate with just enough sugar to stop it being too bitter for those with a sweet tooth.  You then get hit with the headiness of rose which lingers in your mouth for the full Turkish delight taste without the sticky jelly.
"Kalamata Olive Oil is made using our house dark chocolate which is a 61% single origin Colombian chocolate, blended with 1st press Greek Kalamata olive oil. The result is a wonderfully rich chocolate with a smooth and creamy texture. Definitely one for savouring!"
 The judging panel for the International Chocolate Awards World Final was made up of members of a Grand Jury and international judges including Certified Tasters of the International Institute of Chocolate and Cacao Tasting, who travelled to Guatemala to judge the 1000's of submissions from across the globe.  The judges were joined by local chefs, journalists, bloggers and chocolate specialists.
Choc Amor produces small-batch, uniquely flavoured chocolate using only the best single-origin chocolate.  It is made on-site at their studio at Cedar Farm in Mawdesley, Lancashire, where visitors can watch the chocolate being made.
You can find out more about Choc Amor at https://www.chocamor.co.uk/  or by visiting the Choc Amor chocolate studio.
To find out more about the  International Chocolate Awards visit:  https://www.internationalchocolateawards.com/2019/10/world-final-2019-grand-jury-finalists/
© 2020 Marketing Lancashire