Lancashire local directory business undergoes job creating management buyout using Rosebud loan
A Preston-based business which operates a number of local business directories is aiming for expansion and looking to increase full time staff numbers after undergoing a management buyout with the help of a Rosebud loan.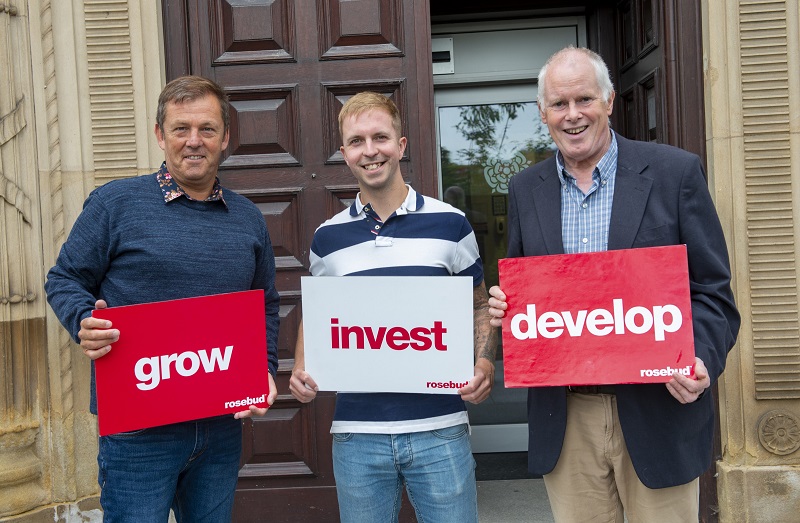 Home Handbooks operates six high-quality directories in the Greater Preston area on an 18-month cycle, with local tradesman and other businesses paying to be featured within its pages. It currently employs one full-time member of staff, with a number of seasonal roles.
It was started in 2010 by ex-Blackpool Gazette journalist Peter Ward and has recently been purchased by Preston businessman Danny Garratt who also owns Preston Tuition Centre.
The MBO is being funded with a £55,000 loan from Rosebud. As well as facilitating the purchase, the loan will also be used to invest in the growth of Home Handbooks over the coming years which includes increasing the company's headcount.
Danny Garratt said: "I am keen to modernise the company's website. There's a generation of people that may not even look at the physical handbooks, a generation that will use both the website and the physical magazines, and a generation who will only use the handbook.
"We want to cater for everyone's needs. We will look at how we could monetise the website and may take on an additional member of staff to operate it.
"I'm also keen to offer social media services to local businesses and we may also look to employ somebody who can manage clients' social media channels for a fee. We are hoping to gain a couple of employees as well as the seasonal staff we employ to deliver the handbooks."
Rosebud is owned by Lancashire County Developments Ltd (LCDL), a wholly owned subsidiary of Lancashire County Council. It aims to support the growth of Lancashire businesses and the local economy, offering loans between £10,000 and £300,000 as well as high-quality business support.
Danny was introduced to Rosebud by Cassim Patel at Lancashire's Access to Finance service, who approached Rosebud and arranged a meeting with Rosebud fund manager Jonathan Nelson.
Danny added: "Jonathan was keen to find out about the business and he understood the scope for growth. He was really helpful throughout the application process and worked with me proactively to get the deal over the line."
Danny is also looking to grow the business geographically. He said there had been demand for the handbooks in areas including Lytham and Lancaster and this expansion would likely require the recruitment of an additional member of staff.
Jonathan Nelson, fund manager, Rosebud, said: "Rosebud's loans can be used to facilitate growth for Lancashire businesses in whichever way is most appropriate. For Home Handbooks, Danny's purchase of the business from Peter has the potential to unlock real expansion.
"I'm proud that Rosebud has been able to facilitate this deal and l look forward to continuing to support Danny to grow the business over the coming years."
Rosebud is delivered by GC Business Finance. Businesses in Lancashire's 12 local authority areas are eligible for the funding: Burnley; Chorley; Fylde; Hyndburn; Lancaster; Pendle; Preston; Ribble Valley; Rossendale; South Ribble; West Lancashire; Wyre.
© 2023 Marketing Lancashire