'Last chance' for business leaders for funded peer-to-peer support programme
Business owners and managers in Lancashire are being urged not to miss the opportunity to develop and grow their company by learning from each other through a Government-backed business support service.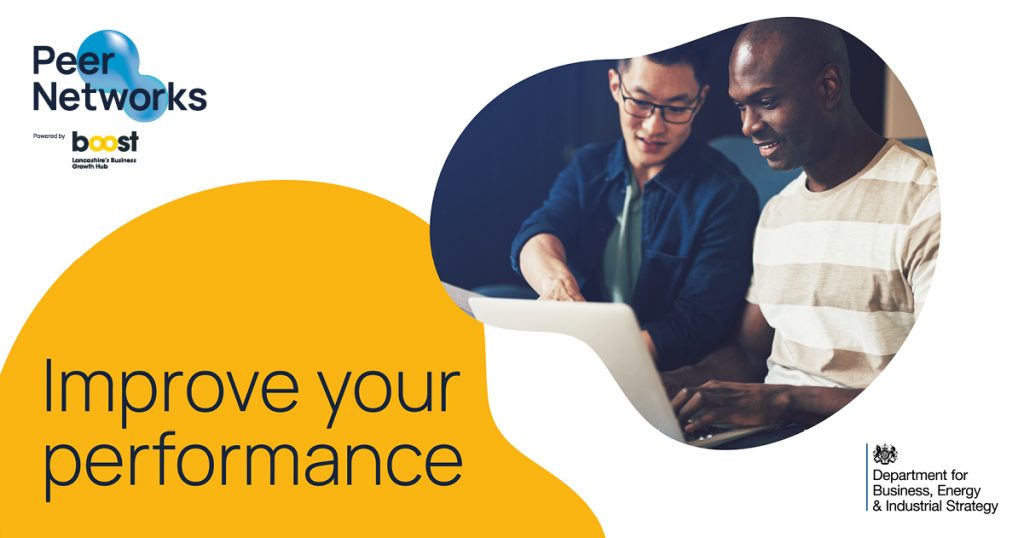 More than 160 businesses of a maximum 290 have already registered to benefit from Peer Networks, a support programme which will bring together groups of 10-11 business leaders to discuss common challenges, share their knowledge and create powerful long-term networks with the help of business experts.
Peer Networks is being led in Lancashire by Boost; Lancashire's Business Growth Hub, which is working with a range of expert organisations to deliver peer group cohorts tailored to different business sectors and emerging themes.
With many of this year's Peer Networks groups already full, Lancashire business leaders are being urged not to wait to benefit from the most relevant support groups for their needs.
Andrew Leeming, programme manager, Boost said: "We began Peer Networks in Lancashire last year and we're running it again this year because it was so successful in helping businesses in Lancashire.
"If you're a business owner or manager looking to develop your business in the new year, learn to do things different with other leaders in similar positions, or just get a different perspective on running a business, Peer Networks will help you do that in a structured way.
"About 320 business leaders benefitted last year and spaces for this year's programme are filling up fast. Please get in touch with Boost or directly with our expert delivery organisations to find out more and register."
Peer Networks, which is being funded by the Department for Business, Energy & Industrial Strategy (BEIS), is led locally by Boost. It is available to businesses more than a year old, with five or more employees, a turnover of more than £100,000 and a passion to grow.
Boost is Lancashire's Business Growth Hub and is led by Lancashire County Council and the Lancashire LEP (Local Enterprise Partnership). It is supported by funding from Lancashire County Council, the European Regional Development Fund (ERDF) and the Department of Business, Energy and Industrial Strategy.
County councillor Aidy Riggott, cabinet member for economic development and growth, Lancashire County Council, said: "It's brilliant to see so many businesses already coming together through Peer Networks to learn from each other and receive expert support.
"Improving Lancashire's business networks will help to develop supply chains, create more jobs and attract new, ambitious businesses to the county. Through Boost, Lancashire County Council is proud to be supporting such a far-reaching support initiative."
Boost is working with 13 private sector organisations to facilitate the cohort groups. They will cover a wide range of different topics and issues.
The facilitating organisations will also provide specific one-to-one mentoring or coaching to help each participant develop and grow their business.
Peer Networks cohorts cover a wide range of business issues including mental wellbeing, resilience, scaling up, sales strategy and improving productivity. There are also cohorts targeted toward specific sectors including manufacturing, aerospace, female led businesses and tourism firms.
A list of cohorts still available is on the Peer Networks page on the Boost website: https://www.boostbusinesslancashire.co.uk/business-support/peer-networks/
For more information and to register, please contact Boost's Relationship Management team on 0800 488 0057 or contact Boost online.
© 2023 Marketing Lancashire