Little market town making big impact globally
Source: Blackburn with Darwen Council
5 October 2021
There's a little Lancashire market town which is making a big impact globally – thanks in no small part to one incredible man.  Adidas design guru and proud Darwen resident Gary Aspden has made incredible things happen in his home town this week.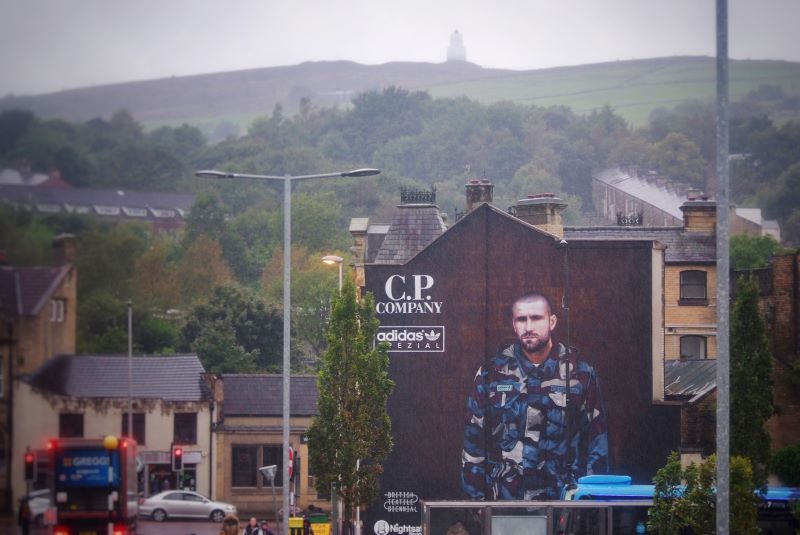 Thousands of visitors from across the world have been flocking to visit little old Darwen. In the past week this pocket-rocket town has become a hotbed for celebrity connections and cultural tourists.
Celebrities including DJ Goldie, British magician Dynamo, Happy Monday's Bez, Shaun Ryder and singer Rowetta all visited Darwen last week to launch a premier exhibition of Italian sportswear brand, C.P. Company, as part of the British Textile Biennial 2021.
Pop-rock band The Hoosiers also made an appearance alongside Shaun Ryders Black Grapes and other musicians at the biggest free music festival in the country, Darwen Live.
The economic and tourism impacts of these types of global events are immeasurable, particularly to a smaller town. And it's thanks to the Darwen Town Deal Board, of which Gary is a key representative, the collective group recently secured £25million worth of funding to help breathe new life into major projects.
Rachel McQueen, Chief Executive of Marketing Lancashire, said: "Small towns have a sense of community where everyone cares for each other, they are great places to live and really attract people with their warm welcome and sense of familiarity."
"What's happening right now in Darwen, an historic Lancashire market town, is incredible. It shows the power of partnerships – dedicated people working together who care about their place and share a will to make great things happen."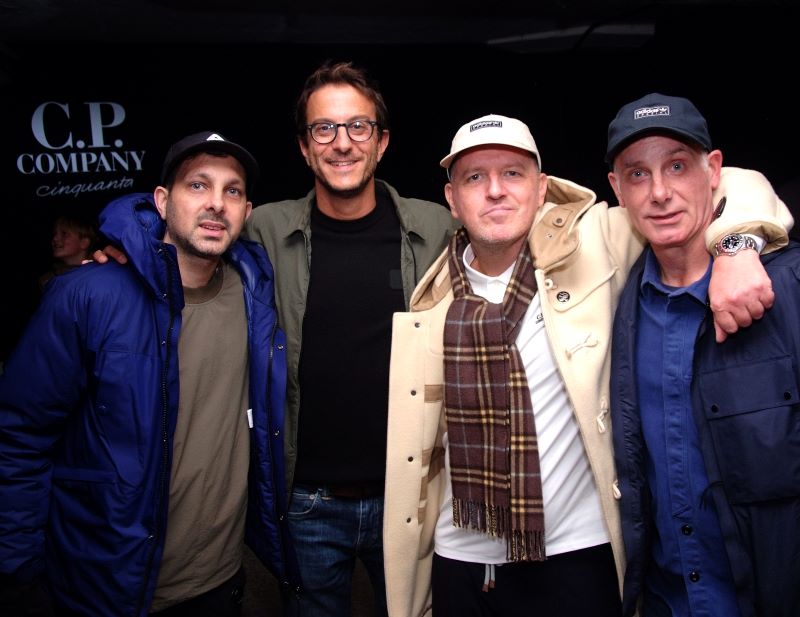 A combination of Gary's friendships, the appeal of the C.P. Company brand and their incredible 'CINQUANTA' exhibition has brought such famous names to this friendly borough.
Magician Dynamo and fellow northerner, who is too proud of his working class roots, sprinkled some of his magic when he visited. Bradford-born Dynamo, told us why he was so keen to attend. He said: "Being a fan of CP Company and Gary Aspden when I heard about this exhibition I knew it would be something Spezial (pun intended!).  To hear that it was taking place in Darwen was not only incredible and brave – but is a testament to the belief that Gary inspires."
"I think CP have shown their integrity bringing the exhibition directly to the people who arguably gave them that integrity in the first place. It was an honour to be at the private viewing and now its open to the public, I am sure it's gonna have a massive impact!"
The town's celebrity visitors were in good company with fans who travelled across the globe to be at the launch event.
Gary Aspden said: "I strongly believe that culture is crucial to the regeneration of post industrial areas. A focus on creativity can enhance the quality of people's lives and make these more desirable places to live in."
"Darwen Live has been a key component in kickstarting a fantastic night time economy in Darwen with so many music venues that have organically sprung up from that. For me, the likes of Sunbird Records are providing a service to the town so we opted to invest in them and do the C.P. Company private view after party there with Goldie DJing alongside local DJ Gilly. It was one of the best nights I have had in quite some time. Darwen has become a destination for a night out for people from all over Lancashire so we have great foundations to further build on here."
"If you don't believe in youth then you have got nothing so it's great to show the young people of Darwen and Blackburn new possibilities by bringing what is a milestone event from an iconic Italian designer brand here. It was a courageous move for C.P. Company to invest in a project outside of the major cities and I commend them for that."
"I believe that's what captured the imagination of some of our high profile guests who showed up to support the launch. The president and the senior team from C.P. Company were overwhelmed by the welcome and gratitude shown to them by local people and were behind the idea of using the exhibition as a vehicle to raise the profile and funds of Nightsafe. They have been super happy with the attendance and response to the exhibition so far."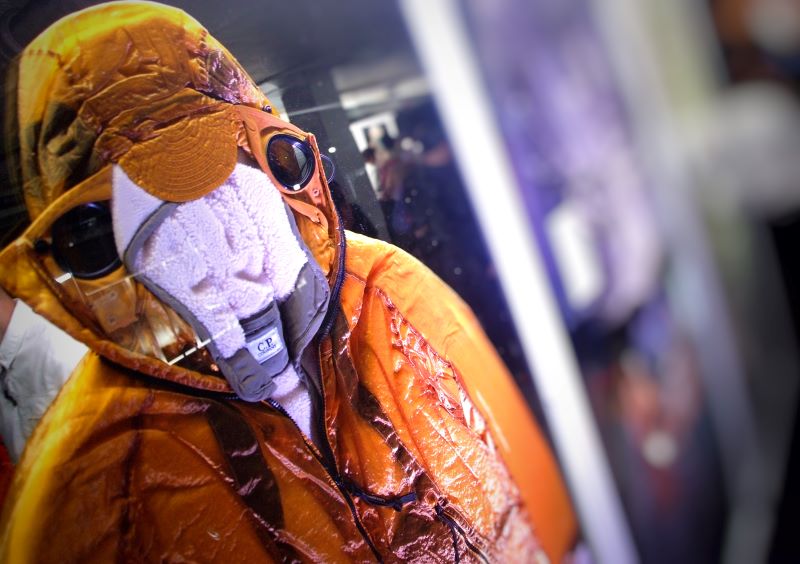 Over the past 900 years Lancashire was the heart of the global textile industry and with the changes to that industry; the British Textile Biennial is asking questions of what the future could look like for Lancashire.
Wayne Wild, Chair of Darwen Town Deal Board – which recently secured an incredible £25m worth of Government funding, as part of an £100M investment plan – said: "We're down to earth, no nonsense people and that's just one of the reasons why people want to come here.  It's incredible to see what is happening in Darwen and that is thanks, in no small part, to the dedication of its people, people like Gary."
"What's different about what we are doing here is that we are able to make the most of our private sector and community partners and work really closely with our local Council to make incredible things happen that might not elsewhere."
"We have so much to look forward to. Darwen is a place that continues to buck all kinds of trends, with a buzzing night time economy and major planned investment projects, it continues to punch above its own proverbial weight in every sense to ensure it keeps growing."
Cllr Phil Riley Executive Member for Growth and Development, and the Council's lead representative on the Town Deal Board, added:  "What we have seen happen in Darwen of late has been nothing short of world-class.
"We have got to give huge thanks to people like Gary, who, instead of turning their backs on their home to favour the bigger cities, they are doing the opposite to look at the art of what's possible; putting Darwen on an international stage, bringing major investment, real change and hope."
"What has been happening here of late has created a real sense of optimism for residents, investors and future generations. You can see that its not only ok, but pretty cool to have a real pride for your hometown and it shows to talented young people that they don't need to move away to be successful in life."
© 2021 Marketing Lancashire