New ground-breaking performance space launches at The Dukes
Moor Space has been one of Lancaster's best-kept secrets since 1995, hosting youth theatre and creating a hub for talent development. Now a stunning renovated church that showcases only the best work from up-and-coming performers who have performed at festivals such as The Edinburgh Fringe. It's the perfect chance to see some of the most revolutionary shows before they take the rest of the world by storm.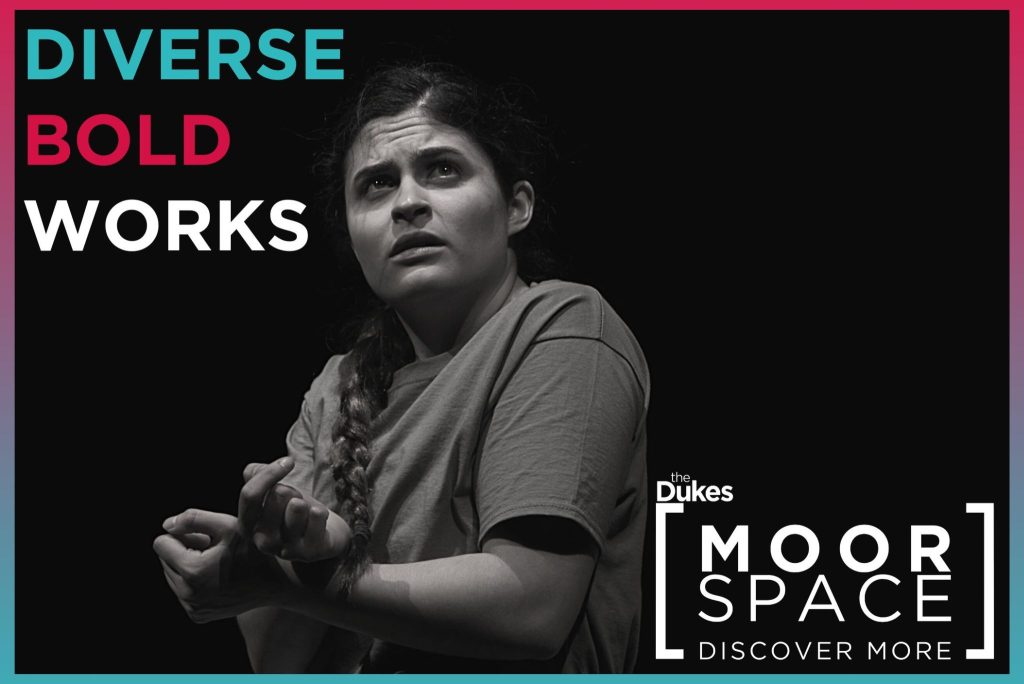 Previously a youth theatre Moor Space has now transformed into Lancaster's most revolutionary 100-seat experience. After a season of testing the capacity of the space and resource, this venue is now playing host to some of the hottest acts from around the UK as well as those with rave reviews from this years Edinburgh Fringe showcasing the best in UK theatre and live events. This is the chance to witness some of the brightest, most innovative, humorous events the UK has to offer in an intimate and exciting venue at a great price. With only 100 seats available per performance, the audience is thrown into the centre of the dramatic world being created around them. This results in an atmospheric, all-encompassing experience that the audience can truly lose themselves in. Tickets for Moor Space performances are best booked in advance due to their limited availability, don't miss out on the chance to see the next big thing!
Describing the live events at Moor Space The Dukes Producer, Porl Cooper said: "The shows you can see in there are all going to be relevant to our fast paced ever changing 21st century lives and world – socially, politically and morally. It's going to give you time to think and time to challenge yourself"
The Dukes believe it is important to nurture and develop the talent of the future therefore Moor Space welcomes emerging companies to use the venue as an R&D opportunity. As well as allowing artists to refine their works Moor Space will also house the creme de la creme of small-scale touring theatre making it the perfect venue for anyone wanting to witness the most exciting theatre.
"You could be seeing something thats direct from Edinburgh fringe or coming to us fresh from other UK or international festivals with a raft of 4 and 5 star rave reviews or endorsement from national critics. Or you might be invited to an exclusive sharing of a brand new show at a very early stage being put in front of an audience for the very first time, as Moor Space is also placing itself as an artist-led creation hub as part of our Open Space programme where theatre-makers can take residency as they rehearse and develop new projects." – Porl Cooper
This Autumn season will see The Dukes commit to the promise of boundary-pushing performances by featuring work such as Angel, a hard-hitting show telling the true story of the female sniper who left members of ISIS shaking with fear. Carrying on with the theme of strong women, Female Gothic, by Rebecca Vaughan celebrates the creative, dark and gripping imagination of Victorian female authors who supplied the world with some of the most haunting tales it's ever seen, creating an atmospheric evening of ghost storytelling. Audiences can find themselves uplifted through anecdotal stories such as Learning To Fly, a heartwarming true story of young James Rowland befriending the old lady who lived in the scary house at the end of the street. Joshua (& Me) is a loving experience opening the audience up to the world of someone with autism and the relationship with their siblings, told from the neurotypical siblings perspective. Important subjects such as Politics and #MeToo will be explored through The MP, Aunty Mandy and Me, where a young gay man has fallen for his local politician who offers Dom a life he had only dreamt of but the MP is using his position of authority to manipulate those around him…
The works featured in Moor Space promise to be pioneering, accessible and providing a voice to those who would otherwise go unheard. Senior Programmer, Porl Cooper says "It's small scale work exploring huge ideas and tackling some big subject matter. Small-scale work that requires the intimacy of a close-up crowd and relies on a strong connection between performers and audiences." .
Make sure that one of the limited tickets available for these dynamic pieces of work has your name on it and be the first to see the incredible experiences Moor Space has to offer.
To book tickets please head to The Dukes website – dukeslancaster.org
© 2023 Marketing Lancashire