Pendle Leisure Trust is 'good to go' for visitors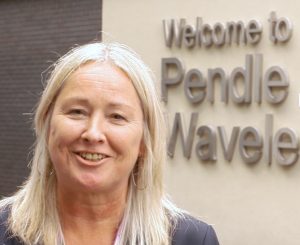 Pendle Leisure Trust has been given the tourism tick of confidence – We're Good To Go – introduced by VisitEngland so people know which visitor attractions are safe to visit.
The We're Good To Go initiative has been launched by the national tourism agency and recognises businesses who are providing the highest standard of cleanliness and safety and have demonstrated they are adhering to Government health guidance, have carried out a COVID-19 risk assessment and have the required procedures in place ensuring they can welcome customers back with confidence.
To qualify for the VisitEngland We're Good To Go confidence mark, Pendle Leisure Trust demonstrated that all social distancing and cleanliness protocols were in place at each of its leisure centres before opening last weekend.
This new award is designed to dispel any concerns people may have about using recently reopened businesses now the coronavirus pandemic lockdown restrictions have eased.
Pendle Leisure Trust's Chief Executive, Alison Goode, said: "We're delighted VisitEngland has recognised the hard work our staff has done and the Government guidelines we have followed in order to make sure our centres were safe for reopening. This award gives our members and customers further reassurance that it's safe to return."
© 2020 Marketing Lancashire