Platinum Arty Party in Blackburn
The Mall Blackburn has teamed up with Blackburn BID to bring a Platinum Arty Party to the town to mark the 70th anniversary of Her Majesty The Queen's accession to the throne.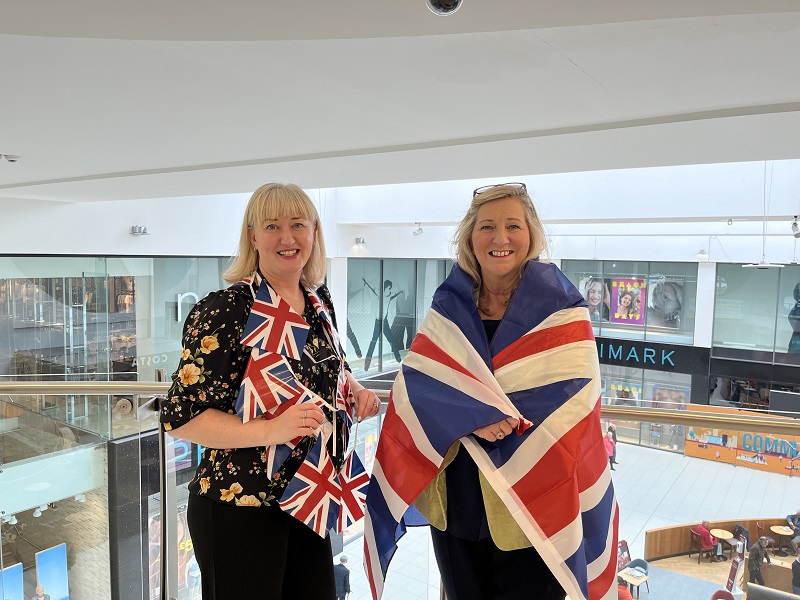 Starting on Saturday 28th May and running through to Sunday 5th June, there will be plenty of free fun for everyone to get involved with as the country celebrates the Jubilee.
Budding little royal artists will get the chance to create Queen's pop art, Queen's Guard puppets, Jubilee bunting, crowns, cookies and more!
The team at The BID are also hosting Urban Canvas Pavement Art Workshops on King William Street in a bank holiday bonanza on Thursday 2nd and Friday 3rd June.
The free workshops are open to all and those taking part will be helping to create two unique Jubilee themed street artworks.
Loraine Jones, General Manager at The Mall Blackburn, said: "With the bumper bank holiday coinciding with the school half term break we are delighted to announce our free craft sessions along with Blackburn BID's Urban Canvas Pavement Art Workshops.
"The Platinum Jubilee is a once in a lifetime celebration and I can't wait to see the town come alive in recognition of the service of Her Majesty The Queen."
Catherine Price, Blackburn Town Centre BID Manager, is also looking forward to the bank holiday bonanza.
She said: "We wanted to create an event that everyone can get involved with and that would be a lasting legacy to this hugely important occasion.
"It will be absolutely wonderful to see everyone having lots of fun with friends and family across the town centre."
Activity line up:
The Mall Blackburn – Daily from 11.00am until 4.00pm
Saturday 28th May – Queen's pop art
Sunday 29th May – Jubilee scratch art
Monday 30th May – Queen's Guard puppet making
Tuesday 31st May – Glitter tattoo art
Wednesday 1st June – Jubilee bunting making
Thursday 2nd June – Glitter tattoo art
Friday 3rd June – Crown making
Saturday 4th June – Cookie decorating
Sunday 5th June – Jubilee balloon modeller
King William Street – Thursday 2nd and Friday 3rd June 11.00am until 3.00pm
Urban Canvas Workshops to create Queen's Jubilee themed street artworks
© 2023 Marketing Lancashire