Registration set to open for the first Chorley 10K
Source: Chorley Council
11 February 2019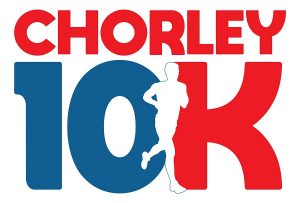 RUNNERS or anyone who would like to take on a challenge will be able to register for the first Chorley 10K event from 9am on Thursday 14 February.
The inaugural event, which is being organised by Chorley Council, with support from Fylde Coast Runners, will take place on the morning of Sunday 12 May, starting and finishing in Chorley town centre.
Places will be available for hundreds of people with the cost just £16 or £14 for those who are UK Athletics/ARC Running Club members.
The 10K route will see competitors taking on a two-lap, traffic-free course that takes in the beautiful surroundings of Astley Park before finishing in Chorley town centre. The course will be fully marshalled, signed and have water stations at regular intervals, with all finishers receiving a uniquely designed medal.
Spectators are welcome to line the route and visit the town centre to see the start and finish where there will also be stalls giving advice to runners or those wanting to take up the sport as well as selling food and drink. Some shops, cafes and restaurants will also be open.
Councillor Peter Wilson, Deputy Leader at Chorley Council with responsibility for events, said: "People's interest in running and fitness has increased dramatically over the last few years and with the success of programmes such as the Couch to 5K, now is the right time to organise the first official Chorley 10K.
"Whether you're looking to run your first 10K or get that personal best you've been striving for, the Chorley 10K is set to be a fantastic race and we would encourage you to register for your place as soon as possible.
"For families, there will also be the Chorley Family Run on the same day, which will be a much shorter distance than the Chorley 10K and we will be opening the registration for that event in March.
"It is set to be a fantastic occasion with interest already coming in from across Chorley and the North West. More details about the event, including the full route and anticipated road closures, will be available at checkoutchorley.com/chorley10k from Thursday 14 February."
The Chorley 10K will be a chip-timed race with anyone who enters welcome to raise money for a charity of their choice.
The Chorley Runners group will be providing training sessions in Astley Park for up to 90 people, starting on Saturday 16 March. More details on this and other local running clubs will be available at checkoutchorley.com from Thursday 14 February.
The council will also be approaching other local groups with a health and fitness focus to provide support on the day of the event.
© 2018 Marketing Lancashire