Return of Eden Project Morecambe community conversations
A programme of open community conversations about Eden Project Morecambe has been announced for dates throughout 2023, with the first of the series taking place on Friday March 31 at 1pm.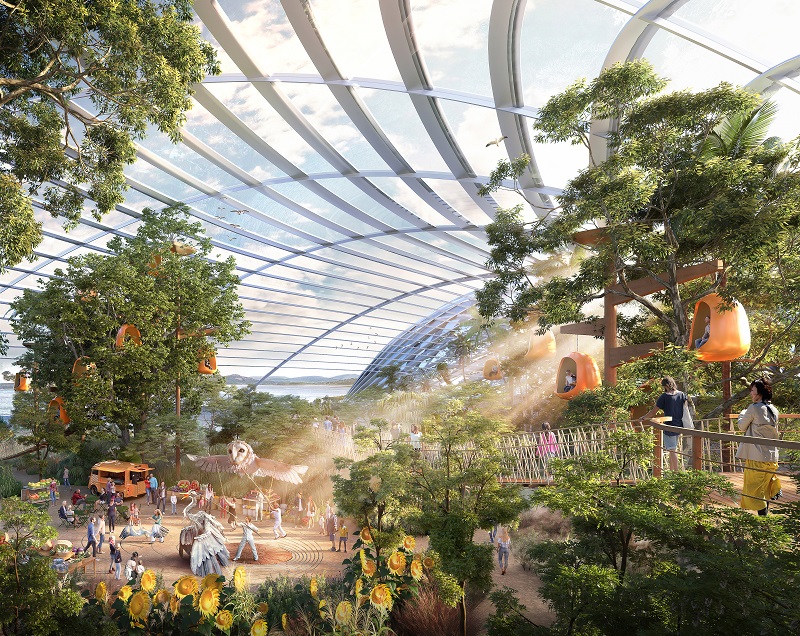 The online meetings continue the series that took place before the project was awarded £50m from the UK Government's Levelling Up Fund. Following the news of the successful bid, the first event will provide an opportunity to hear the latest Eden Project Morecambe plans and updates from the senior team behind the project.
As with previous community conversations, there will be a chance for attendees to ask questions and the Eden team are keen to hear from the community as to what their visions for Morecambe over the next few years are.
Rob Chatwin, Group CEO of the Eden Project, said: "We are thrilled to announce the return of our community conversations for 2023. The community in Morecambe has always been incredibly supportive and, following our successful bid in the Government's Levelling Up Fund, these events will be more important than ever. As always, we are sure they will provide an essential space for community engagement and a great forum for productive conversation."
Further 2023 conversations will take place on Friday June 30, Friday September 29 and Friday December 8, all at 1pm. Recordings will be made available afterwards for anyone who can't attend live.
The conversations will be conducted through the Zoom platform. They are open to anyone and are free to attend. Those interested can sign up to attend at www.edenproject.com/morecambe where recordings of all previous discussions can also be viewed.
Eden Project Morecambe will be a landmark attraction for the North West which will continue the Eden Project's mission of connecting people to the natural world, celebrating the unique environment of Morecambe Bay.
Eden Project Morecambe will be situated on the central promenade of Morecambe, on the former site of the Bubbles leisure complex with the Grade II* listed Winter Gardens and Midland Hotel its near neighbours. The project has been designed in a way which is sensitive and complementary to these important buildings and sightlines across the Bay.
© 2023 Marketing Lancashire