Sports Direct and USC to open in Chorley town centre
Source: Chorley Council
27 August 2020
Chorley Council has announced that the UK's number 1 sporting goods retailer, Sports Direct and USC will be coming to Chorley town centre.  The well-known brands, both part of Frasers Group PLC, have agreed to take occupancy of two units in the new Market Walk extension, bringing an exciting range of both sporting and fashion brands to the town. The store is expected to open this winter.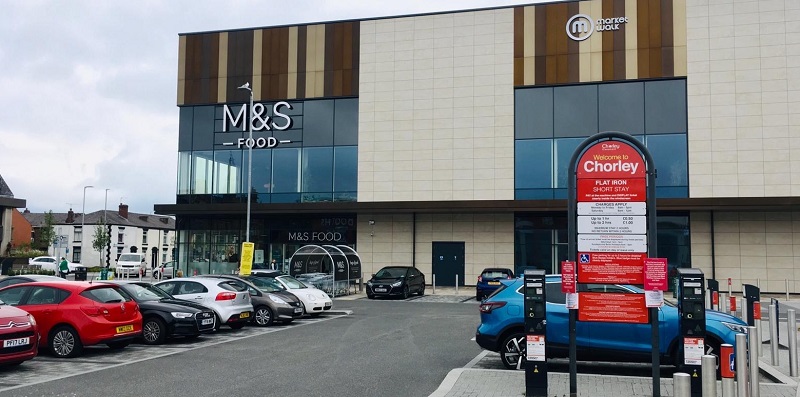 Councillor Peter Wilson, Deputy Leader of Chorley Council, said: "We're excited to welcome Sports Direct and USC to Chorley and look forward to the store's opening before the end of the year.
"Their addition will be another boost for our town centre. People have said they'd like to see more clothes shops in Chorley, and this will help provide this offer.
"Big brand names like this combined with our existing traders will attract people to Chorley town centre instead shopping out of town."
Sports Direct and USC will join M&S Foodhall, Reel Cinema and Escape Entertainment venue who all opened their doors at the end of 2019, along with the Calico Lounge which opened earlier in January 2020.
The brands will move into the two units next to M&S Foodhall, meaning that the new Chorley development is approaching 85% occupancy. With another restaurant group in advanced negotiations for a further unit, the new development is still attracting plenty of interest even in the current climate.
A spokesperson for Frasers Group said: "This is a major part of Sports Direct's brand elevation strategy that will see a huge investment in a number of new stores, while upgrading and improving existing ones across the UK. This is the strategic vision of the business as it aims to meet the demands of an ever more sophisticated consumer who is increasingly looking for an unrivalled choice of brands and an enhanced shopping experience."
The store will also include a USC streetwear and fashion store. USC, the ultimate 'House of Brands', will offer trend focused customers a selection of the season's premium branded denim, urban fashion, accessories and footwear. It's more well-known sister brand, Sports Direct, provides a one stop shop for branded sportswear.
Prior to the coronavirus pandemic, businesses in the Market Walk extension had already had a big impact on visitor numbers to Chorley town centre and the arrival of these well-known brands is set to attract even more visitors to the town centre.
For more information visit: marketwalkchorley.co.uk or follow @chorleycouncil or @mwchorley on Facebook.
© 2022 Marketing Lancashire