Stonyhurst teams named North of England Tennis Champions
Stonyhurst's senior tennis teams were named the LTA (Lawn Tennis Association) North of England champions yesterday at a fiercely contested tournament following their victories in the knockout stages at the Northwest events in February.
Just four schools qualified from the North of England, including the whole of Scotland, for the championship, which took place on Thursday 16th March at the Sunderland Tennis Centre. Stonyhurst was the only school to have both a boys and girls team qualify for the notable event, with both teams securing the North of England titles.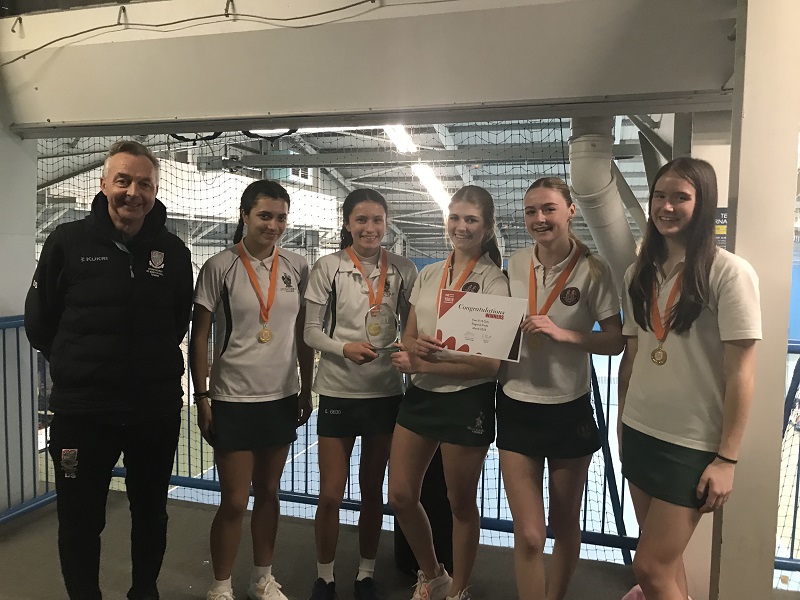 Stonyhurst's Year 11-13 girls team triumphed over George Heriot's Edinburgh, in the semi-final, with a score of 3-3 following the singles and doubles matches. Players Hima and Zara then went on to win a final set tie break 10-5 to secure a place in the final. The girls final was against 2022 title winners, St Peter's York, where the match again went to 3-3. Hima and Zara displayed impressive prowess, producing a stunning shoot out tie-break to win 10-5. The boys team took on one of their rivals, Altrincham Grammar School for Boys in the semi-final, winning 10-1. The boys final was against High Storrs School where the team won 4-2 following a superb doubles match from players Alberto and Nico.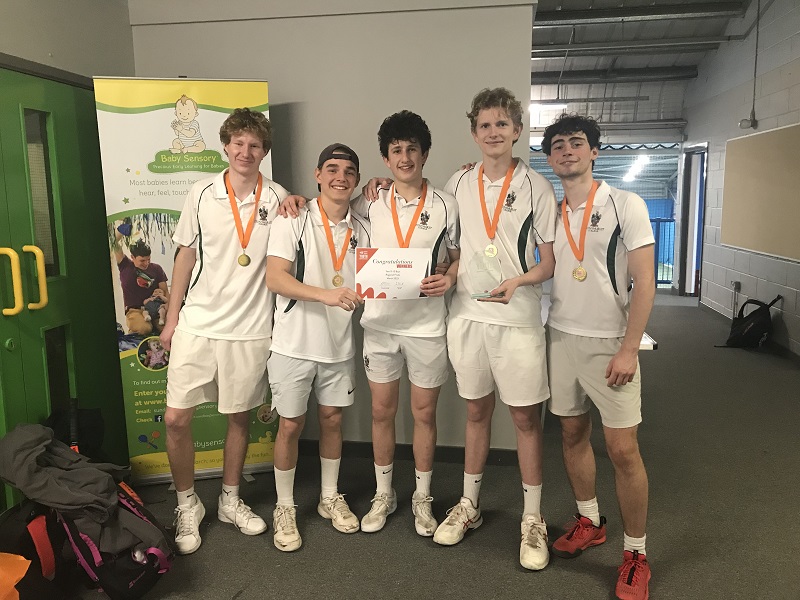 Stonyhurst Headmaster said:
"It is an amazing achievement. Bravo to both teams and to our dedicated Tennis Academy coaches for preparing our young people to this level and giving them such confidence and ambition."
Tennis is going from strength to strength at the co-educational school. Earlier this year, Stonyhurst's junior tennis team was named the LTA Youth Schools (Division 2) North Regional tennis champions. The Stonyhurst Tennis Academy launched in August 2018 and is now into its third full year, excluding the Covid period, and is continuing to flourish. The school is continuing to develop a cohort of national and regional players, supported by former professional, David Shaw, as Director of Tennis, and his team of coaches, whilst Stonyhurst's excellent facilities, including a tennis dome with two Grand-Slam tennis courts, allow for all-year-round training.
This summer, Stonyhurst is set to launch its first residential and day "Summer Festival of Sport" programmes allowing children to take part in a variety of sports camps, tennis, rugby and netball, for children aged 8-18 years. The tennis camps will have a strong focus on skill development led by the Stonyhurst Tennis Academy coaches who will draw on years of experience to challenge and stretch players to realise their potential. Find out more here.
© 2023 Marketing Lancashire