Successful funded peer to peer programme is back for Lancashire businesses
A successful business support programme which allows Lancashire business owners and managers to learn from each other, improve their business performance and gain insight from private sector experts is set to return to the county.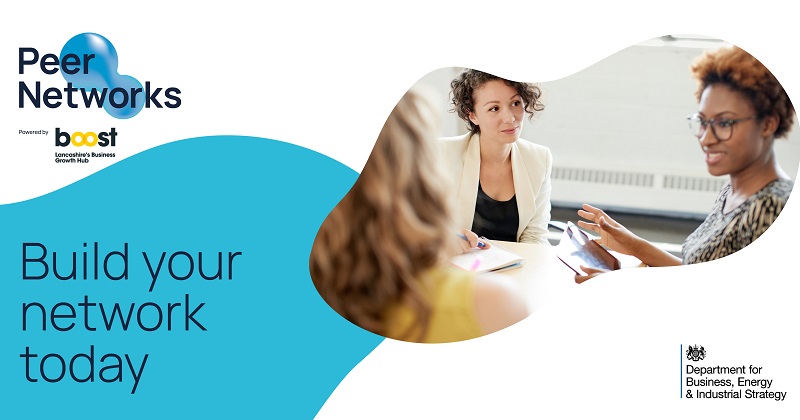 Peer Networks, which is being funded by the Department for Business, Energy and Industrial Strategy, is led locally by Boost; Lancashire's Business Growth Hub. It starts in September, nearly 12 months after 300 business leaders took part in the first Peer Networks programme in October 2020.
 Peer Networks will bring together 35 groups of 11 business leaders to solve common challenges and create powerful long-term networks.
 The groups will be facilitated by key organisations from Lancashire's business support community including the Northern Automotive Alliance, Northern Power Women and Marketing Lancashire.
 In addition to helping the participating businesses learn from each other, the facilitators will provide specific one-to-one mentoring or coaching to help each participant develop and grow their business.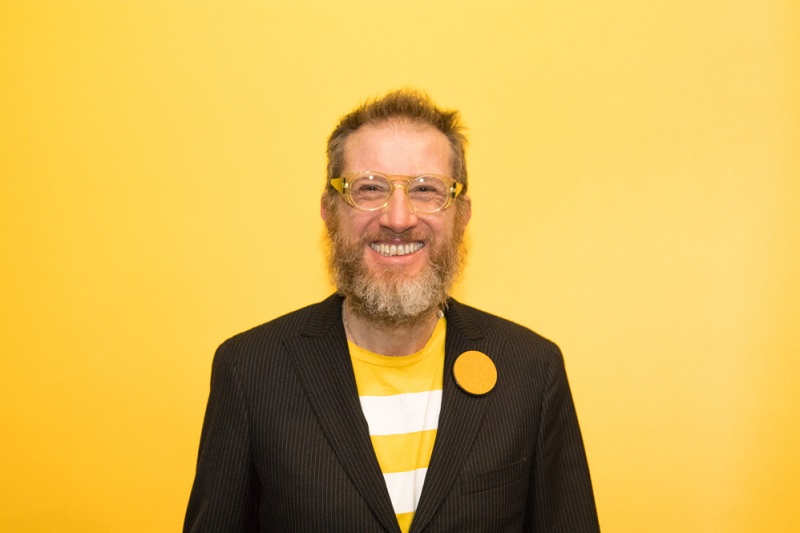 Andrew Leeming, programme manager, Boost said: "In Lancashire, the Peer Networks pilot helped more than 320 business leaders to learn from each other to solve shared challenges. That came at a critical time in Lancashire's economy as businesses began their recovery journey.
 "We're pleased that we will be able to work with Lancashire's quality business support community once again to bring together 35 new groups of Lancashire business owners and managers – helping them learn from each other, develop and grow.
 "The knowledge they will gain, and the long-lasting relationships that Peer Networks will create will bring continued growth in the county over the coming years."
 The fully-funded scheme is available to Lancashire businesses more than a year old employing more than five people, with a turnover of more than £100,000 and an appetite to improve.
 A total of 18 delivery partners have been chosen to facilitate the 35 cohorts.
 Dan Hurtley is managing director of Dan Hurtley Ltd, a Lancaster-based handcrafted furniture manufacturer and installer. He was introduced to Peer Networks last year by Boost mentor Paul Aisthorpe, who facilitated Dan's cohort.
 Dan said: "Without Paul and the Peer Networks programme I would still be a one-man band. We have now got four members of staff, have just recruited an apprentice and we have just signed a lease on new premises.
 "Joining Peer Networks gave me confidence. It's good to bounce your ideas off other business owners and managers. I soon realised every business comes across similar obstacles."
 The programme includes interactive action learning, flexible topic selection and one to one coaching. Cohorts will cover areas of business including business resilience, finance, HR, sales and marketing.
Peer Networks is funded by the Department for Business, Energy and Industrial Strategy (BEIS) in response to a commitment made in the 2019 Business Productivity Review.
A full list of the organisations delivering Peer Networks in Lancashire is below.
Asesoria Group
Biz Smarts
Business Information Group
Community & Business Partners CIC
Elementas
Essentialise
The Growing Club CIC
Growth Lancashire
IBD Business Advice Group
Marketing Lancashire
North West Aerospace Alliance
North & Western Lancashire Chamber of Commerce
Northern Automotive Alliance
Northern Power Women
Scale-Ability
Shout Network
Vedas Recruitment and Training
Winning Pitch
For more information about Peer Networks, please contact Boost's Relationship Management team on 0800 488 0057 or visit: https://www.boostbusinesslancashire.co.uk/business-support/peer-networks/
© 2023 Marketing Lancashire