Taste Lancashire returns for another bite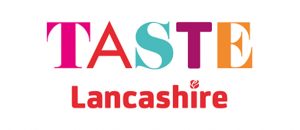 Marketing Lancashire has announced plans for its second Taste Lancashire food and drink conference. Tickets are now on sale for Taste Lancashire 2019, being held on Tuesday March 5th at Holmes Mill in Clitheroe. This prestigious event will challenge, inspire and celebrate Lancashire's £1.04 billion food and drink economy.
Bringing together producers, retailers, buyers, chefs, hoteliers, food and drink entrepreneurs and exporters, as well as key influencers, delegates at this gathering of Lancashire's most influential hospitality movers and shakers will hear from industry experts and commentators. Topics like the latest food trends, sustainability, customer expectations, and food health and wellbeing will be on the menu as well as insights into how to further develop the profile of Lancashire's food and drink sector nationally and internationally.
The announcement follows an inaugural Taste Lancashire conference in 2017 where keynote speaker Jay Rayner was joined by leading food and drink agencies, professionals and authoritative voices on this rapidly growing sector.
Rachel McQueen, chief executive of Marketing Lancashire, said: "Lancashire food and drink is a key strength of ours, being the largest area of growth in our visitor economy. We're a county with four Michelin stars, multi award-winning gastropubs, artisan food and drink producers and retailers who champion Lancashire on a regional, national and international stage. We also have great potential to help shift perceptions of England's food and drink offer, which still lag behind the reality.
"Following our successful Taste Lancashire conference in 2017, we are now keen to build on that momentum, to both support and celebrate those people who not only inspire our palates but also sustain our local economy and attract visitors to our wonderful county."
Food and drink is now worth more than £1.04 billion and is the largest area of growth in Lancashire's visitor economy. The sector also supports thousands of food and drink related jobs in Lancashire.
Host sponsor Holmes Mill, the venue for Taste Lancashire 2019, is the £10 million development by Lancashire-based hospitality group James' Places that has contributed to a boost in the county's food and drink scene and its economy.
Tickets for this must-visit event are now on sale. For more information on how you can be a part of this one-day food and drink event contact taste@marketinglancashire.com.
Taste Lancashire 2019   
Holmes Mill, Clitheroe
Tuesday 5th March, 2019
Tickets:  £65, (£45 for Marketing Lancashire Partners)
Includes lunch, refreshments and a delegate pack
Buy tickets online at marketinglancashire.com/events
© 2020 Marketing Lancashire