'Thank yous' and Virtual Hugs to fill #LancashireDay
On Friday 27 November, all true-blooded Lancastrians will be celebrating Lancashire Day and each year Marketing Lancashire dedicates its social media channels to celebrating the culture, lifestyle and achievements of the county – to get #LancashireDay trending. In this extraordinary year, there are many exceptional Lancashire people and achievements to recognise in our community, in public service, in business and of course across the NHS. There are also Lancastrian friends and family, all over the world, that we'd love to share your Lancashire Day virtual hug with.
To bring us all a little bit closer together on this Lancashire Day, Marketing Lancashire is offering to share your thanks and messages as part of this year's day-long focus on the Red Rose County.  In the weeks leading up to 27th November Marketing Lancashire invites you to:
• Submit a short video message (max 15 sec) directed at fellow Lancastrians via WhatsApp link on VisitLancashire Facebook for a chance to feature in our With Love from Lancashire compilation to be shown on Lancashire Day. Just remember to say why you're sending this Lancashire Day message and to whom.  Submission deadline: Monday 23 November.
• Submit photos of people and special places in Lancashire that have helped you through 2020 for our Lancashire Day gallery. Remember to caption or badge your photo with a short message. Submit your images anytime between 2 – 27 November inclusive. Send to: LancashireDay@marketinglancashire.com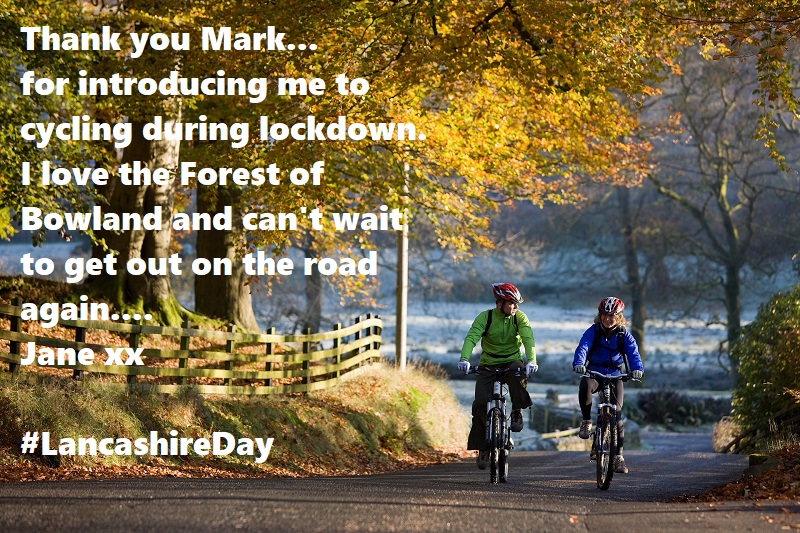 All those submitting video messages or photos ahead of #LancashireDay will be automatically included in our Grand Lancashire Day Prize Draw – one lucky winner will receive: their choice of a pair of super-stylish Lancashire-made LANX shoes; a year's subscription to Lancashire Life Magazine; a year's supply of Dewlay Lancashire Cheese; the 'Rule of Six' selection of award-winning Brindle Distillery Cuckoo Gin and Spirits; and a gourmet meal at home for two, from the kitchen of Taste Lancashire Ambassador Lisa Goodwin-Allen of Michelin starred Northcote, a Stafford Collection Hotel.
Don't worry, you can still join in on the day itself and win some fabulous Lancashire goodies, as we offer spot prizes throughout the day.   Simply send your greetings, virtual hugs and shout-outs for your Lancashire heroes using #LancashireDay on twitter or by tagging @VisitLancashire on Instagram and Facebook. Those engaging directly with Marketing Lancashire on the day will also be included in the Grand Lancashire Day Prize which will be drawn in early December.
Rachel McQueen, Chief Executive Marketing Lancashire said "This has been and continues to be a challenging year for everyone. As we enter a second lockdown there's never been a more important time to actively support and be proud of the culture, people and places that we cherish most in Lancashire.
Our Lancashire Day social media campaign is therefore aimed at sharing the positive stories and wonderful people that have helped us to cope with the impact of Covid-19.   We want to share your 'thank-yous' and your 'virtual hugs' across all our channels, which we hope will travel around the globe and demonstrate the character, compassion and resilience of Lancastrians.
"Whether you wish to thank a neighbour for helping with your weekly shop, send a virtual hug to family living far away or maybe just down the road, thank a local business for a new service or show appreciation for incredible key workers – we aim to fill our social media spaces with encouragement and Lancashire life-affirming messages."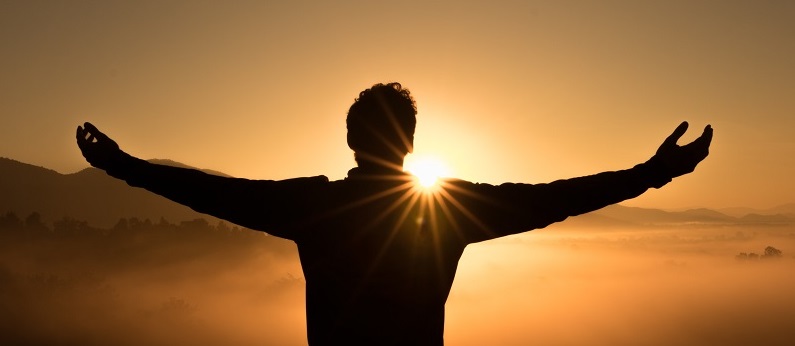 Make someone's day with a #LancashireDay message – a 'virtual hug' on the day dedicated to Lancastrians everywhere and maybe you will be one of our lucky winners.
For more information and ways to get involved go to VisitLancashire.com/LancashireDay.
© 2022 Marketing Lancashire