The Blackpool Grand Theatre – A Year Enriching Over 1,000 Young Lives
Blackpool Grand Theatre today celebrates and sends out Huge Thanks to all teachers, youth workers, artists and community partners, who we have worked with at the venue throughout such a difficult year in 2021.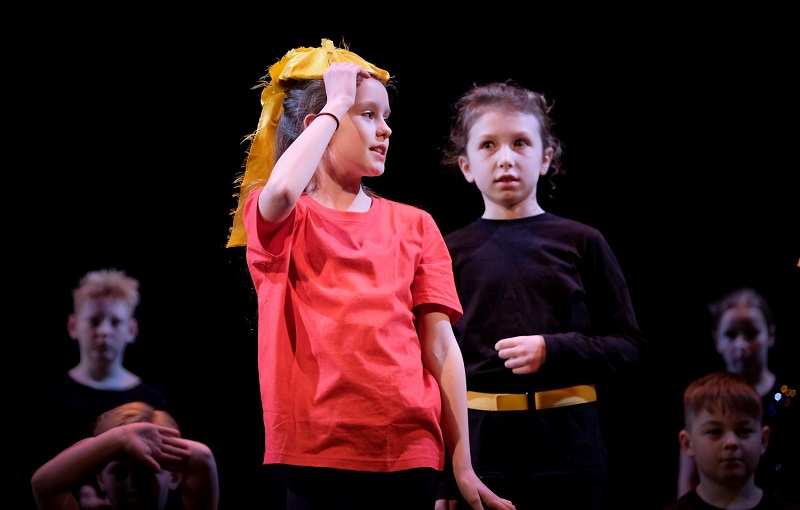 Over an astonishing 500-days of closure, the theatre was committed to work with schools and local organisations during lockdown digitally, and once possible, in person.
The Blackpool Grand, and the theatre's Creative Development team, knew the impact lockdown was having on young people and rather than cancel planned workshops and engagements, they worked tirelessly to deliver the programme digitally, even getting the participants to record their experiences and feelings.
Blackpool Grand aims to ensure routes are available for people from every background and diversity of class and socio-economic background are incredibly important.
The theatre acknowledges what an absolute privilege it has been to work with, and alongside, such committed and supportive local and national colleagues. These colleagues joined Blackpool Grand in finding a way to help contribute to strengthening the positive and creative experiences children and young people should have.
This year, they helped the theatre reach over 1,000 young people through creative and engagement projects such as, 'Tales Retold', 'The Story Squad', and 'Illuminate', a partnership with Lightpool during Blackpool's world famous Illuminations. Other programmes of work were delivered through the theatre's RSC Associate Schools, The Digital Arts Award, Community Story Gathering, and Shakespeare Nation.
Blackpool Grand highlighted that these partners help to directly support the children, young people and community groups, sit on theatre project steering groups to offer advice, jointly apply for funding and advocate the credible work. The theatre said, "These partners add so much value and we want to acknowledge these wonderful organisations that we are so proud to work with locally."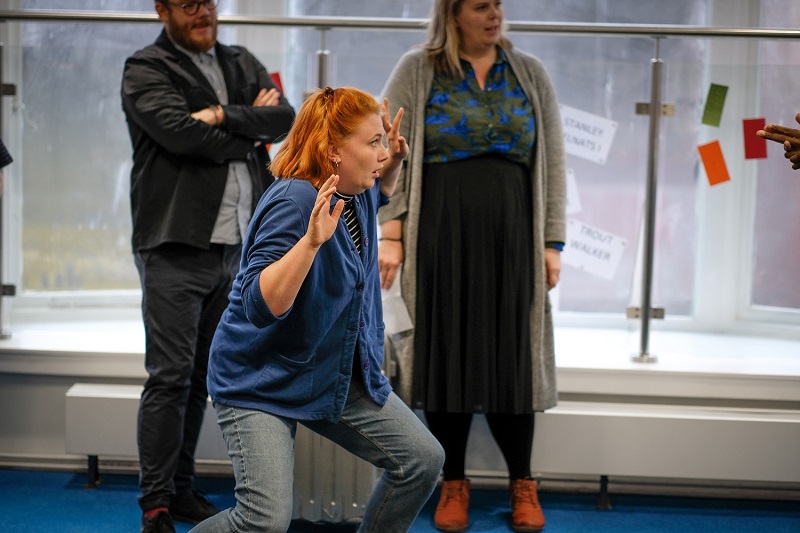 Those organisations locally include The Magic Club, The Boathouse Youth, Just Uz, Blackpool Carers Centre, Blackpool English Hub, Blackpool Social Services, Headstart, Better Start, Blackpool and the Fylde College, Curious Minds, the Electric Sunshine Project, FY Wingz, The Knotted Project, and 2Am Press. National partners include The Royal Shakespeare Company, Children's Theatre Partnership and Boing Boing (The University of Brighton).
Blackpool Grand Theatre Chief Executive, Ruth Eastwood said, "Blackpool Grand Theatre has always been and will continue to be committed to increasing access to culture and broaden its audience.
"We will ensure routes are available for people from every background. Our leadership and Board aim to become increasingly diverse. We believe as does the Secretary of State for Digital, Culture, Media and Sport, that diversity of class and socio-economic background are incredibly important.
"As a National Portfolio Organisation, directly funded by the public, we are critical to achieving this and challenge ourselves to be even more ambitious, building on success and overcoming barriers.
"This will mean that the Blackpool Grand Theatre will continue to work with more young people than ever before from disadvantaged backgrounds, so they may experience life-changing cultural experiences.
"We couldn't achieve this goal without the support of Arts Council England and our other funding partners."
Young people who have taken part in the Blackpool Grand Theatre programmes have said it has helped them to build their confidence and personal resilience, during such a difficult time and transitioning from lockdown back into school and strengthening life skills.
Results have been: Thinking positively whilst working in a group; recognising strengths and areas for improvement; using imagination to create something new; being confident to be myself; and being better at problem solving and making decisions as well as being better at presenting and performing.
Participatory youth workers and teachers say what they have found incredibly important is that they have seen the young people shine, making them explore their interests, foster talent, thinking outside of the box, having a sense of achievement, having increased energy and more importantly, engage in different art forms and in this difficult time, having a laugh.
Blackpool Grand is a registered charity and aims to make 'a positive difference in the lives of our local community through connecting with our stories on stage and making more and new opportunities for people to positively express themselves on-and-off our stage' said Eastwood.
We work with and for our community and we couldn't do this without our amazing local and national partners and funders.
Celine Wyatt, Head of Creative Development at the Blackpool Grand Theatre said, "To all teachers, youth workers and partners who have given their time when it was hard to find time, who offered us support when we needed it too, we say an enormous thank you! We look forward together to more creative adventures in 2022!"
For further information, please go to www.blackpoolgrand.co.uk
© 2023 Marketing Lancashire