UCLan students quiz Hollywood royalty
A privileged group of writers from the University of Central Lancashire (UCLan) jumped at the chance to quiz some of the biggest names in the acting world.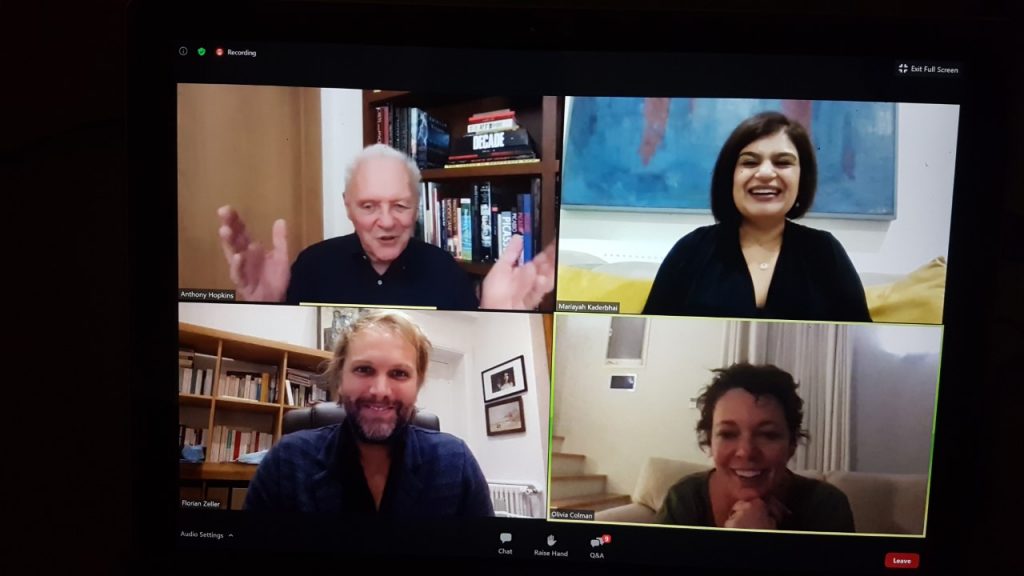 Students on UCLan's BA (Hons) Screenwriting and MA Scriptwriting courses took part in an online question and answer session with award-winning performers Sir Anthony Hopkins and Olivia Colman CBE.
MA Scriptwriting student Jon-Lee Horan took the opportunity to ask the screen legends about the connection between drama and comedy.
He said: "I was quite nervous. It's a question I've always wanted to ask to people of expertise and experience, plus their early days, how they learned about drama and comedy."
Jon-Lee added: "It was surreal to hear my name being spoken in their company, I thought, 'Now people are going to take me seriously'."
Anthony Hopkins won the Best Actor Oscar for his portrayal of Hannibal Lecter in The Silence of the Lambs while Oscar and Golden Globe winner Olivia Colman is best known for her roles in Broadchurch, The Crown and The Favourite.
The hour-long live Q and A was organised by BAFTA and involved the actors, plus film director Florian Zeller, and as they discussed their new film, entitled The Father, in which a man refuses all assistance from his daughter as he ages.
Bill McCoid, Course Leader for MA Scriptwriting, is a member of BAFTA and it was through his connections that he was able to arrange for the students to take part in the free event.
He said: "Despite Covid restrictions, we here at UCLan Screenwriting want to make sure that our students have access to the world's top screen talent."
© 2022 Marketing Lancashire