UK Coach Award win for Carnforth Heritage Station and Leighton Hall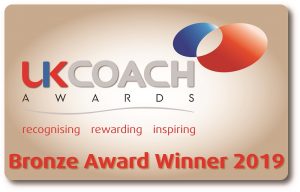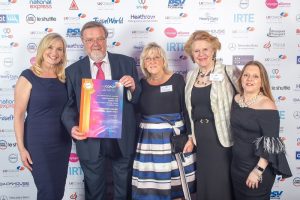 Carnforth Heritage Station and Leighton Hall won a Bronze Award in the 'Making Coaches a Better Choice' category of the UK Coach Awards 2019, which was held at Viva Blackpool on 2nd May, hosted by BBC TV's Carol Kirkwood.
Following a trial run in 2017, Carnforth Station Heritage Centre teamed up with nearby Leighton Hall to bring group and coach parties a unique experience at two complementary, award winning attractions. Visiting the Carnforth Heritage Centre in the morning, customers discover a range of exhibition areas, and the famous Refreshment Rooms where part of the iconic David Lean film 'Brief Encounter' was shot. Then it's off to Leighton Hall, home of the famous Gillow furniture making family. After a light lunch or afternoon tea, guests enjoy a fully guided house tour, the beautiful grounds, and weather permitting, a birds of prey display on the lawns. Over 1,400 customers enjoyed the package last year, exceeding expectations. An even greater take up is expected this year. Having achieved a bronze award in this category last year, the two venues felt that the success of their joint venture deserves further recognition in 2019.
The judges thought that this was a good example of two attractions responding to what customers were asking for, and working together making visiting by coach an attractive option and achieving modal shift..
© 2018 Marketing Lancashire