VisitEngland Awards for Excellence 2023 finalists announced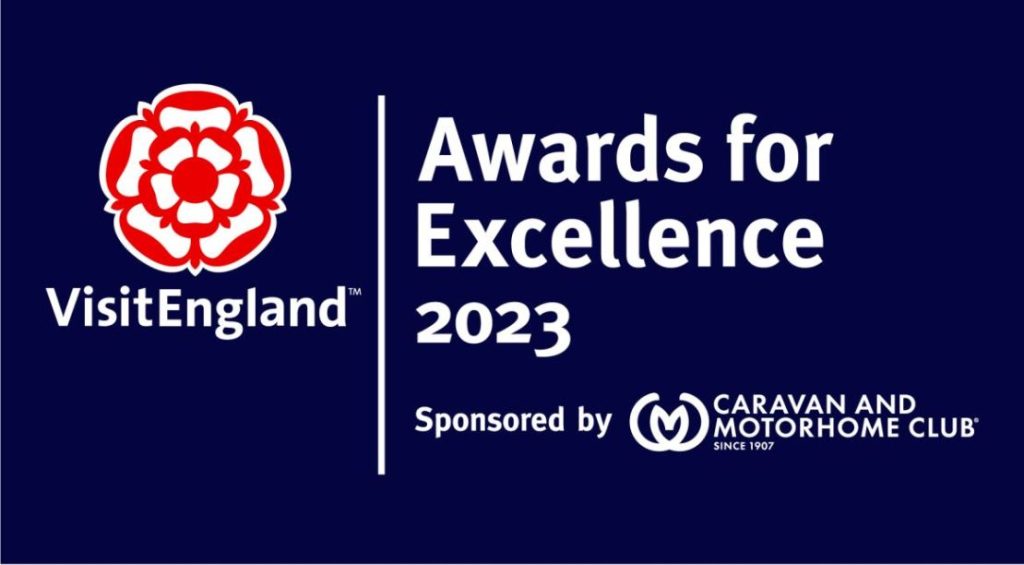 VisitEngland has today (27 April) announced the finalists who will go forward to compete for the tourism industry's annual national Awards for Excellence.
The 48 finalists, announced following a rigorous judging process by handpicked tourism industry experts, now go on to compete in 16 core categories at the national awards, with the Caravan and Motorhome Club announced as headline sponsor. The awards' categories range from 'Small Visitor Attraction of the Year' and 'B&B and Guest House of the Year' to 'Business Events Venue of the Year' and 'Experience of the Year'.
The VisitEngland Awards for Excellence champion the very best of the country's tourism industry celebrating quality, innovation, best practice and exceptional customer service.
VisitEngland Director Andrew Stokes said: "This impressive list of finalists demonstrates the innovation and excellence thriving across England's tourism industry. The quality and number of applications also highlights the outstanding range of products and experiences on offer for both domestic and international visitors. We wish the finalists the very best of luck."
Applications to the awards were put forward for judging from businesses including hotels, self-catering accommodation providers, B&Bs, glamping operators, visitor attractions, restaurants, pubs and museums.
In addition to the 16 core categories, four special awards are also being presented this year including an 'Outstanding Contribution to Tourism Award,' a 'Travel Content Award', a 'Tourism Superstar Award' and a 'TXGB Trailblazer' Award.
All finalists are invited to attend the national awards ceremony, this year being held at Warner Bros. Studio Tour London – The Making of Harry Potter on 7 June, where Gold, Silver and Bronze winners will be announced at the black tie event. The Family Holiday Charity is the chosen charity for this year's event.
This year's Awards aligned with 16 local competitions from across England with winners automatically put forward for the national awards.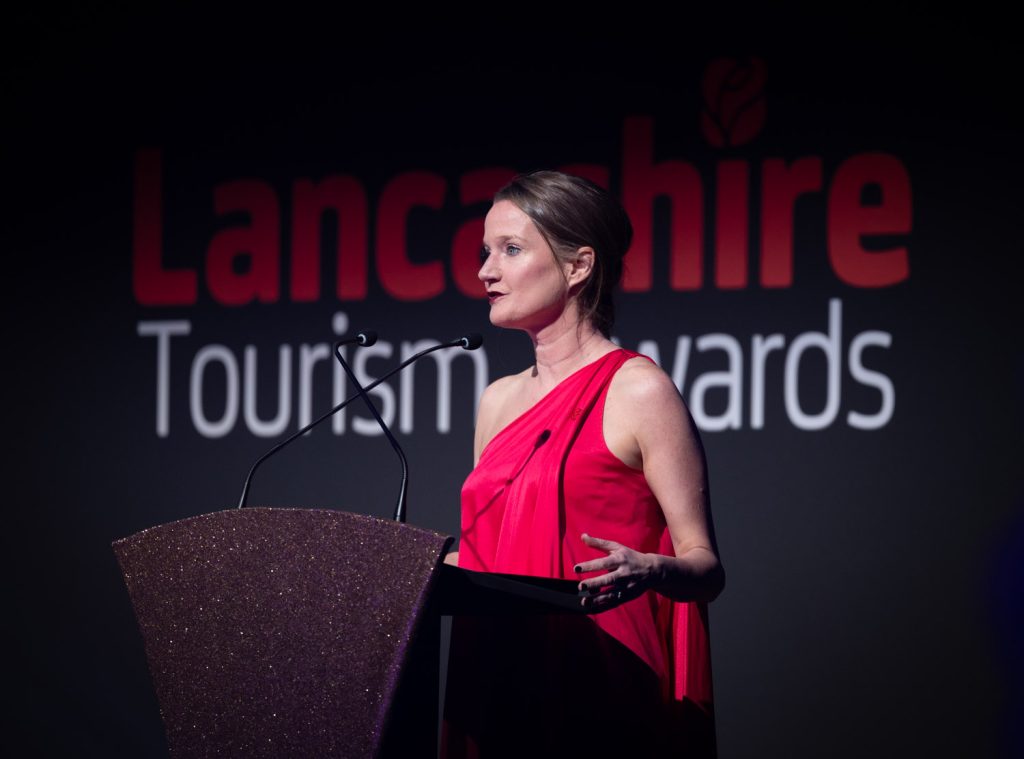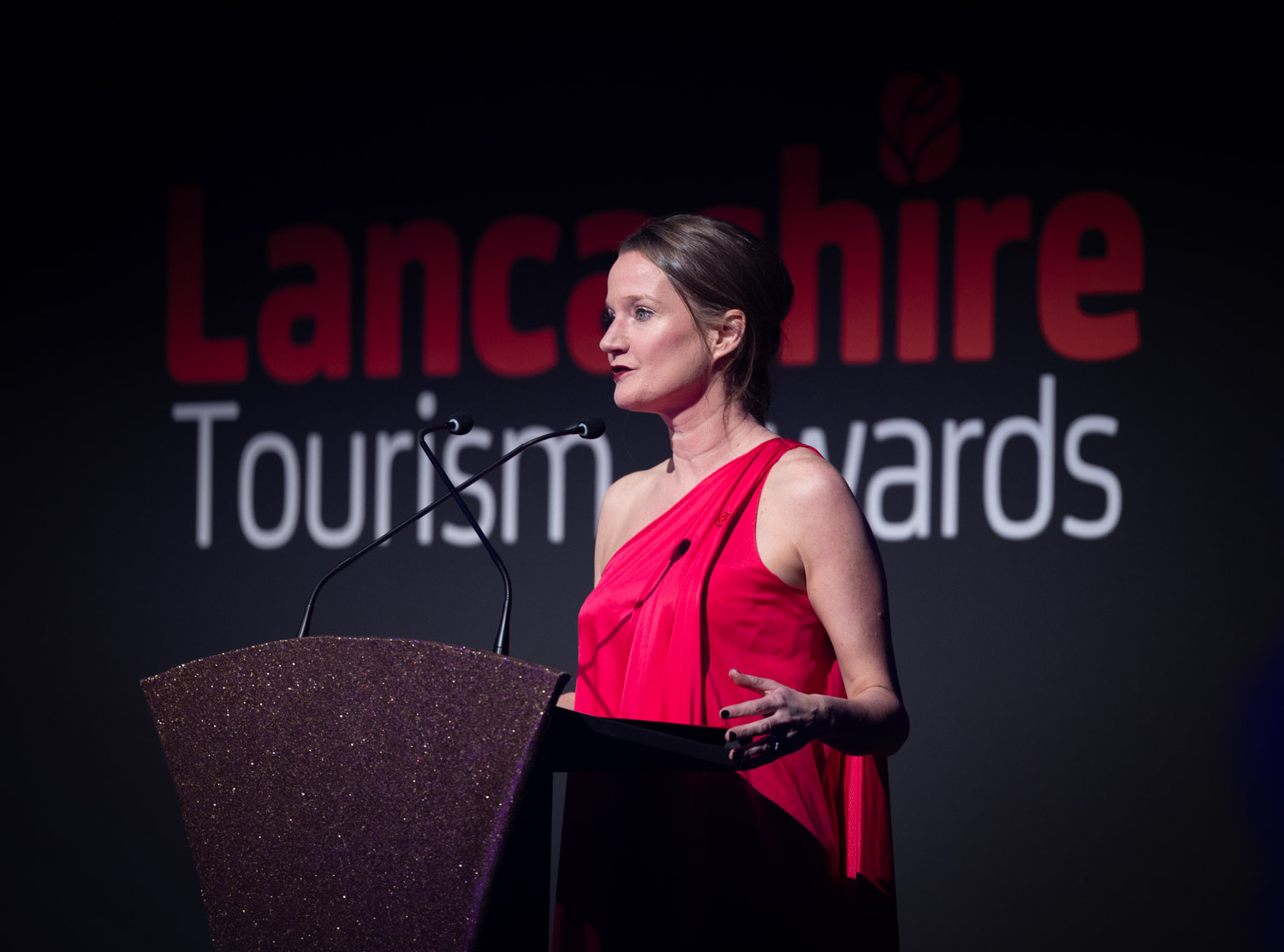 Marketing Lancashire organises the annual Lancashire Tourism Awards and feeds through their regional winners to the national competition.  Lancashire's successful national finalist, Brickhouse Farm Holiday Cottages won the Lancashire Tourism Awards for Accessible and Inclusive Tourism at the awards ceremony held on 7th February 2023, at the new Blackpool Conference and Exhibition Centre, supported by Headline Sponsor University of Central Lancashire (UCLan) and Destination Sponsor Visit Blackpool.
The category of Accessible and Inclusive Tourism, at the Lancashire Tourism Awards, was sponsored by Marketing Lancashire's Accessibility and Sustainability Partner, Lancaster University Management School.
Rachel McQueen, Chief Executive of Marketing Lancashire, commenting on Lancashire's finalist Brickhouse Farm Holiday Cottages said; "We are very proud to see that the amazing Brickhouse Farm Cottages is a finalist in the Visit England awards for excellence 2023. Winners of our Lancashire Tourism Awards 2022 for Accessible and Inclusive Tourism, they have demonstrated once again that they have some of the most impressive accommodation and facilities for those with accessibility needs in the country."
"Their success is so deserved.  Ian and Sue Rainford set about creating a place that offered inclusive and carefree holidays for all, and what we see today is outstanding in its quality, facilities and welcome. We wish them luck as they go forward in the competition and will continue to support them and champion them at every opportunity."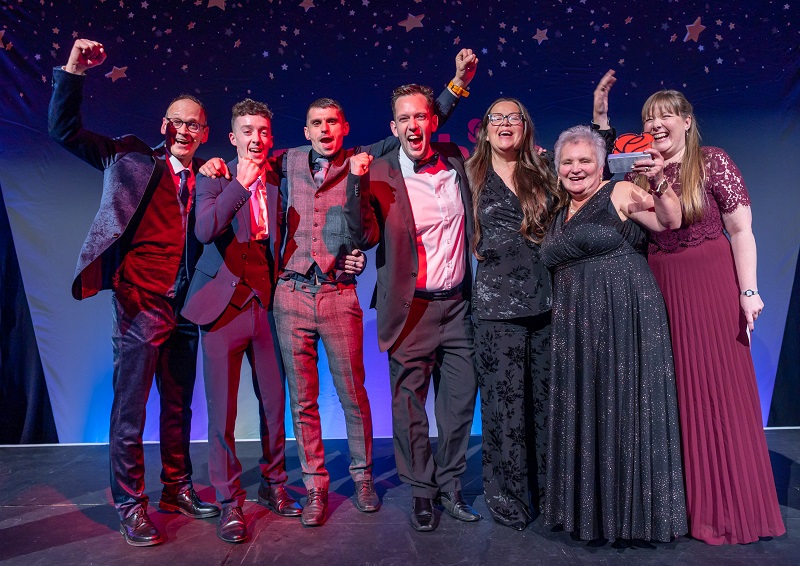 Kirstie Logan, Operations and Marketing Manager of Brickhouse Farm Holiday Cottages said; "We are over the moon to have been shortlisted for the Visit England Awards for Excellence under the Accessible & Inclusive Award category. The fact that this shortlisting coincides with our ten-year anniversary we feel, it honours our hard work and dedication over the past decade.  Creating a socially inclusive environment for both our guests and locals where everyone is accepted is at the heart of everything we do here at Brickhouse and to be recognised for this on a national level is truly a great birthday gift.
"Accessibility is not an afterthought here at Brickhouse it forms a part of everything that we do with a natural ease, and we love to celebrate other businesses that take the time to make sure that everyone feels included and can benefit from their offerings in a comfortable and safe environment. Brickhouse Farm Holiday Cottages was born from personal experience of living with a disabled family member and Ian, Sue and their family have worked tirelessly to provide an environment where not only the disabled family member can enjoy but also their family, friends and care staff can feel welcome. They, along with the Brickhouse & Lakeside family, feel that no one should be made to feel different or ostracized and purposely ensure that this is not the case within each section of the business.
"Our gorgeous lakeside setting paired with our local wildlife illuminates the relaxed and calming environment here at Brickhouse, an environment that brings our customers back year after year. "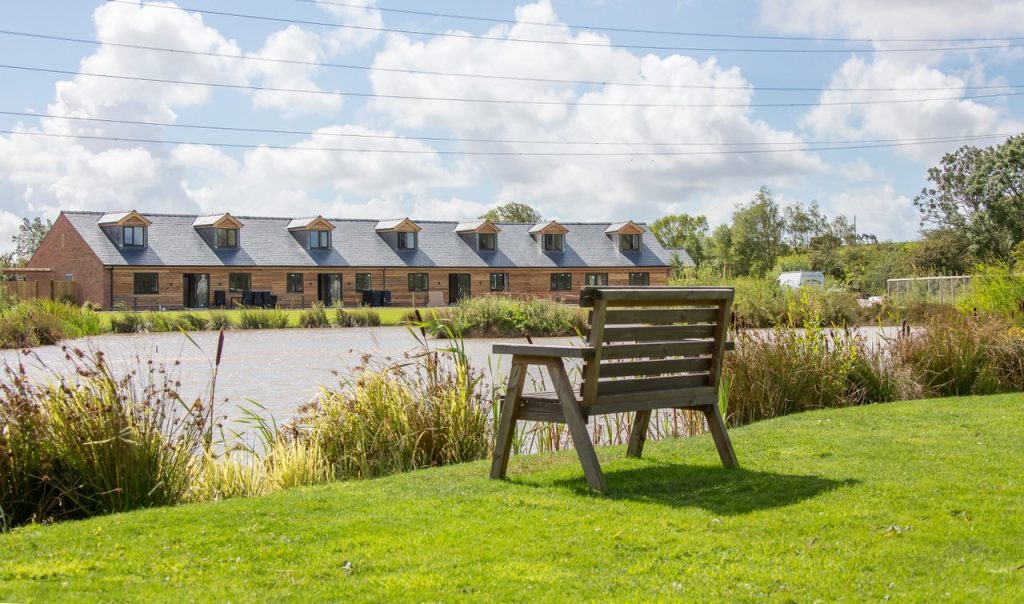 Tourism is one of England's largest and most valuable industries, supporting hundreds of thousands of businesses, employing about 2.6 million people and, in 2019, generating £76 billion in domestic visitor spending.
VisitEngland Awards for Excellence 2023 – Full list of finalists:
Accessible and Inclusive Tourism Award:
Brickhouse Farm Holiday Cottages & Lakeside Hub, Lancashire www.brickhousecottages.co.uk
Noah's Ark Zoo Farm, Bristol www.noahsarkzoofarm.co.uk
WWT Slimbridge Wetland Centre, Gloucestershire www.wwt.org.uk/wetland-centres/slimbridge
B&B and Guest House of the Year:
Cedar Manor, Cumbria www.cedarmanor.co.uk
Piglets Boutique B&B, Essex www.piglets.co.uk
Sunnyside Guest House, Merseyside www.sunnysidesouthport.co.uk
Business Events Venue of the Year:
Imago Venues, Leicestershire www.imagovenues.co.uk
National Memorial Arboretum, Staffordshire www.thenma.org.uk/hold-your-event/the-aspects-building
The ICC Birmingham, West Midlands www.theicc.co.uk
Camping, Glamping and Holiday Park of the Year:
Brook Meadow, Leicestershire www.brookmeadow.co.uk
Hendra Holiday Park, Cornwall www.Hendra-holidays.com
The Quiet Site, Cumbria www.thequietsite.co.uk
Ethical, Responsible and Sustainable Tourism Award:
National Forest EBike Holidays, Leicestershire www.ebikeholiday.co.uk
Pure Outdoor, Derbyshire www.pureoutdoor.co.uk
The Cottages at Blackadon Farm, Devon www.cottagesatblackadonfarm.co.uk
Experience of the Year:
Peak District Walking Experience, myGuidedWalks, Cheshire www.myguidedwalks.co.uk
Grey Seal and Seabird Cruise, Serenity Farne Island Boat Tours, Northumberland www.farneislandstours.co.uk
Make Your Own Gin Experience, Shed 1 Gin Distillery, Cumbria www.shed1distillery.com
Large Hotel of the Year:
Bowood Hotel, Spa and Golf Resort, Wiltshire www.bowood.org/hotel
Rockliffe Hall Hotel, Golf & Spa Resort, County Durham www.rockliffehall.com
Titanic Hotel Liverpool, Merseyside www.titanichotelliverpool.com
Large Visitor Attraction of the Year:
Blenheim Palace, Oxfordshire www.blenheimpalace.com
International Bomber Command Centre, Lincolnshire www.internationalbcc.co.uk
Warner Bros. Studio Tour London – The Making of Harry Potter, Hertfordshire www.wbstudiotour.co.uk
New Tourism Business of the Year:
Bassenthwaite Lake Station, Cumbria www.bassenthwaitelakestation.com
Great British Car Journey, Derbyshire www.greatbritishcarjourney.com
Thorington Theatre, Suffolk www.thoringtontheatre.co.uk
Pub of the Year:
The Blind Bull, Derbyshire www.theblindbull.co.uk
The Duncombe Arms, Staffordshire www.duncombearms.co.uk
The Shoe, Hampshire www.theshoeexton.co.uk
Resilience and Innovation Award:
Healing Manor Hotel, Lincolnshire www.healingmanorhotel.co.uk
Langley Castle Hotel, Northumberland www.langleycastle.co.uk
St Luke's Bombed Out Church C.I.C., Merseyside www.slboc.com
Self Catering Accommodation of the Year:
Eaton Manor Country Estate, Shropshire www.eatonmanor.co.uk
Kidlandlee Holiday Cottages, Northumberland www.kidlandlee.co.uk
The Dovecote Barns, North Yorkshire www.dovecotebarnsyork.co.uk
Small Hotel of the Year:
Askham Hall, Cumbria www.askhamhall.co.uk
THE PIG-at Combe, Devon www.thepighotel.com/at-combe/
Wildhive Callow Hall, Derbyshire www.wildhive.uk
Small Visitor Attraction of the Year:
Muncaster Castle, Gardens and Hawk & Owl Centre, Cumbria www.muncaster.co.ukPK Porthcurno, Cornwall www.pkporthcurno.com
Watatunga Wildlife Reserve, Norfolk www.watatunga.co.uk
Taste of England Award:
Pensons Restaurant at the Netherwood Estate, Worcestershire www.pensons.co.uk
The Glasshouse Restaurant, Hampshire www.oakleyhall-park.com/dine-drink/glasshouse-restaurant/
The Unruly Pig, Suffolk www.theunrulypig.co.uk
Unsung Hero Award:
Michael Wilson, Official Guide to the Kent Estuary, Guide Over Sands Trust, Cumbria
Carol Adams, Head of Horticulture & Biodiversity, Trentham, Staffordshire
Marie Colgrave, Welcome Building Supervisor, Whitchurch Silk Mill, Hampshire
The TXGB Trailblazer Award:
Cotswolds Tourism, Cotswolds www.cotswolds.com
New Adventures, Tyne & Wear & Northumberland www.newadventures.org.uk
Red Funnel, Isle of Wight www.redfunnel.co.uk
Travel Content Award:
Paul Healy, Anywhere We Roam –A wild getaway in Swaledale – the unspoilt valley in the Yorkshire Dales
Ben Lerwill, National Geographic Traveller – How art and ancient history collide on a hike through Deal, Dover and Folkestone
Miller, The Independent- How to do a classic Cotswolds weekend, car-free
© 2023 Marketing Lancashire