Blackburn-based Vital Energi acquires specialist team
Vital Energi has always believed in the importance of being a complete solution provider to clients by having the capability to deliver services, products and technologies that fully meet their needs, and have now invested in a new specialist team to support the rapid growth of the heat pump market.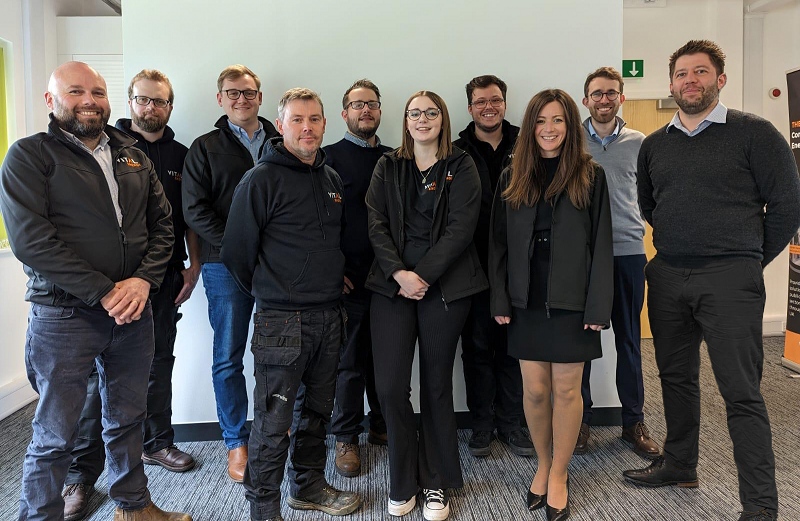 Heat pumps will play a key role in the UK's transition to net zero and it's expected that the number of heat pump installations will increase from 55,000 a year to 600,000 a year by 2028.
The new team will enhance Vital Energi's in-house expertise, enabling them to remain at the forefront of design, specification and implementation of energy solutions which include heat pumps.
Ashley Malin, Vital Energi's Managing Director (Solutions), said:
"The energy market is changing at pace, and through strengthening our in-house expertise, we're demonstrating our market-leading capability and ensuring we can meet the needs of our customers in an agile manner. The addition of the new team not only enhances our heat pump capability, but ensures we have the right skills to create energy infrastructure for our future."
The talented team of 10 experts with over 140 years of combined experience in the refrigeration, air conditioning and heat pump (RACHP) sector bring with them unparalleled expertise in thermodynamics, vapour compression, heat exchange, system modelling, and software programming, as well as field service and commissioning.
The team is led by Engineering Director, Chris Green, and Technical Director, Patrick Knight.
As well as lending their expertise to the asset management and ongoing performance optimisation of Vital Energi's existing ground, water, and air source heat pump installations, continued investment in R&D will ensure that Vital Energi remain at the forefront of the heat pump market, providing the best energy solutions to clients using next generation heat pump technology.
© 2023 Marketing Lancashire