Isha Karki collects prestigious writing award, shortlisted by UCLan students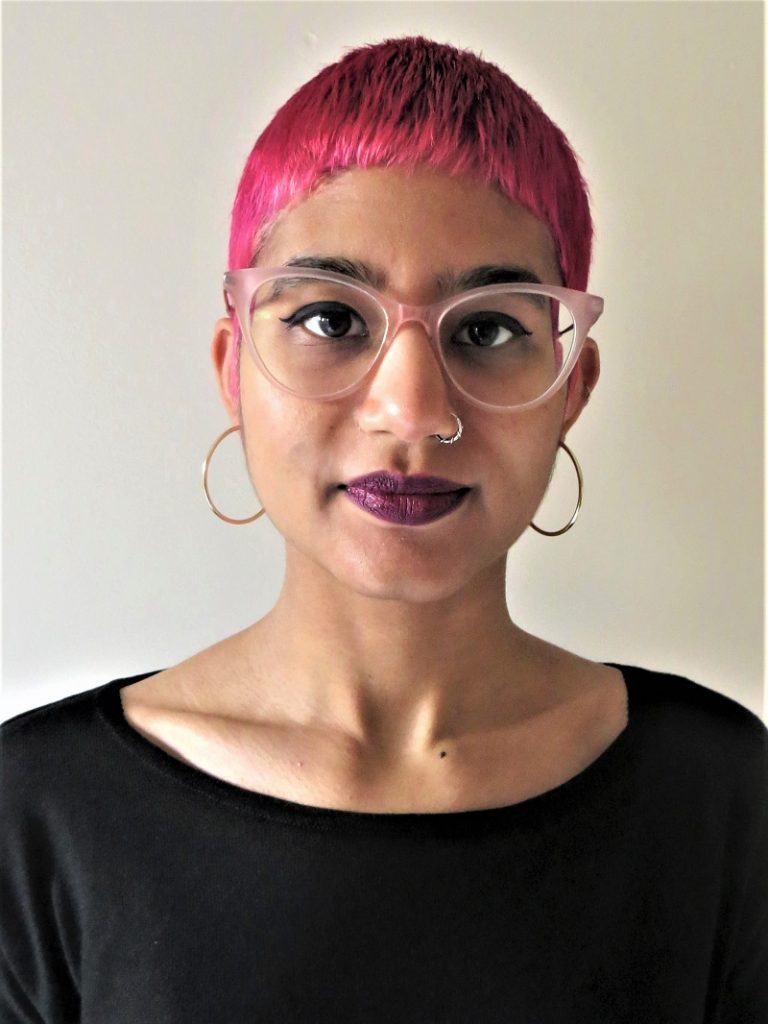 Independent publisher Comma Press and the University of Central Lancashire (UCLan) are pleased to announce Isha Karki as the winner of the fourth annual Dinesh Allirajah Prize for Short Fiction.
The winner was chosen from nearly 600 entries, whittled down to a shortlist of eight, by a team of UCLan students studying English Literature and Creative Writing. The panel of judges included UCLan Lecturer in Creative Writing Phil Braithwaite, novelist Courttia Newland, agent Abi Fellows, and Northern Soul's Afred Searls and the winner was announced at a recent online ceremony as the story 'And After the Fire, Ash' by Isha Karki. The competition runners-up were Kieron Connolly with 'The Errand' and Isabella Rona with her story 'The Cottingley Cousins'.
The theme of this year's Dinesh Prize was 'Home', as inspired by the running theme of Place throughout Dinesh's back catalogue of work. The theme was well-timed to inspire submissions, as the competition opened just as the country went into its first lockdown and everyone found themselves spending a lot more time at home.
The eight shortlisted stories have all been published online as an eBook by Comma Press with winning author Isha receiving £500 from UCLan, as well as having her winning story published in Northern Soul.
Commenting on her win Isha said: "It's a joy to be recognised by a prize that honours another writer's legacy and to have my work read with such generosity. Particularly this story, which plays with form and narrative voice, the win feels like a recognition of that which is wonderful and bolstering. I hope it encourages other writers to put their work forward, and to experiment, without hesitation."
Commenting on the winning story judge Courttia Newland added: "A gorgeously sumptuous tale of feminine ritual, cross cultural histories and symbolism, 'After the Fire, Ash' packs novel heft into slim short story pages. Brave and astounding, Isha's story burns bright."
Working in conjunction with Comma Press, a team of seven UCLan students, studying English Literature and Creative Writing via a second-year module called Live Literature Project, produced the competition shortlist.
Craig Hall led the UCLan student group and said: "As students it was a privilege to be given the responsibility to compile the shortlist for the competition. From just under 600 stories we were able to compile a shortlist of eight that were as diverse as they were brilliant. It was an excellent opportunity to gain an insight into the workings of a writing competition as well as being able to study how other writers use structure, narrative and characterisation. As students, the whole project was a practical and rewarding experience."
UCLan's Dr Naomi Kruger, Lecturer in Literature and Creative Writing, added: "Dinesh was a dedicated educator but also a versatile and prolific writer. I love the way this prize honours both aspects of his legacy. We choose a new theme every year inspired by the varied genres and themes he explored in his short fiction, and, because the prize is shortlisted by UCLan undergraduates, the students get to hone their skills as readers, writers and critics while being part of a project that has real impact."
The e-book is available to purchase on Amazon
The aim of the Dinesh Allirajah Prize for Short Fiction is to champion new writers from across the country and is confirmed to return in 2022.
© 2023 Marketing Lancashire