Blackburn Youth Zone's 10th Anniversary Ball raises £30,000
Blackburn Youth Zone (BYZ) celebrate their 10th birthday year and on Saturday 14th May they celebrated this in style with their 10th-anniversary charity ball at Mytton Fold, Langho, organised by long term patrons, Blackburn pet food manufacturer, Pets Choice.
The event attracted many local supporters who were delighted to celebrate the Youth Zone's achievements and raise funds to grow the work that they do to make a positive impact on the lives of young people in Blackburn with Darwen.
Blackburn Youth Zone is a 21st-century youth hub located at the heart of Blackburn, open to young people aged 5 to 19 years old, and aims to change the prospects offered to young people in the area. The Youth Zone is open 7 days a week and offers up to 20 activities every evening to empower young people to channel their creativity and energy into activities they love in a fun, supportive and encouraging environment, equipping them with the life skills, confidence and independence that will benefit the community for generations to come.
When asked about what BYZ means to the community The Rt Hon Jack Straw, Chairman, commented "It means an awful lot to the young people in the whole Blackburn with Darwen borough that we have been able to provide such wonderful opportunities over the past 10 years. Thanks to our supporters, we have been able to go from quite humble beginnings to now having an average of 1,200 young people every week through our doors – that is something truly remarkable"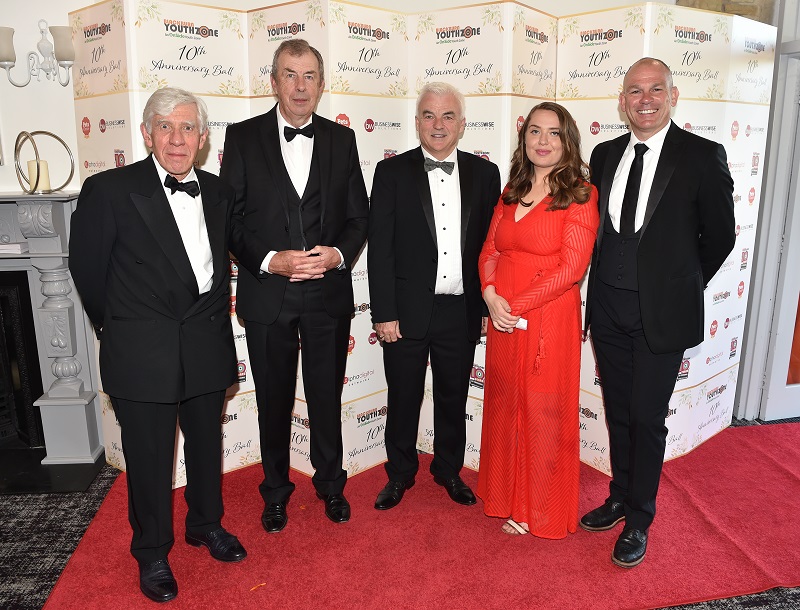 The 10th anniversary fundraising event raised a total of £30,000 which will go an extremely long way in making a difference in the life of young people in Blackburn. The fundraising events included an online auction prior to the event as well as a raffle and traditional auction on the night. As part of the 10th anniversary celebrations, the young people from the Youth Zone were asked for a wish list of what they'd like to improve and a pledge wall was displayed at the event, this saw patrons commit to funding new equipment for the music room, 10 new musical instruments and new books, audio books and listening equipment for the library.
Hannah Allen, CEO of BYZ commented "We are so grateful to our patrons and supporters for helping us be in the strongest place we've ever been – If Blackburn Youth Zone was a seed, our patrons would be our sunshine and water, their support has allowed us to grow and given us the freedom to bloom. We are so excited to be celebrating our 10th birthday and cannot wait to see what the next 10 years have in store."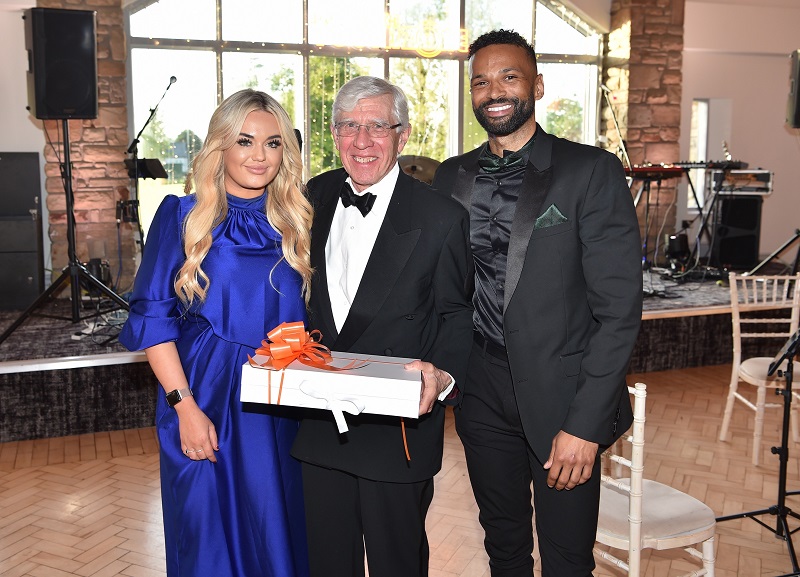 Blackburn Youth Zone's journey actually began as an idea 12 years ago, led by Andrew Graham MBE, Vice Chairman and Founder of BYZ as he took inspiration from the Lads and Girls Club in Bolton. Two years were spent raising funds, awareness and supporters before the Youth Zone opened it's doors on 17th May 2012.
Graham commented "To be celebrating the 10th birthday of the Youth Zone feels amazing, the establishment and success of BYZ has been a complete team effort from businesses across the community, our team at the Youth Zone, our amazing volunteers and most importantly – the young people themselves. This is a lifetime project – we need to be at the heart of Blackburn with Darwen, supporting the young people in the community to become the best versions of themselves for generations to come."
To find out more about Blackburn Youth Zone please visit www.blackburnyz.org
© 2023 Marketing Lancashire