Blackpool cancels 2020 Ride the Lights
Source: Visit Blackpool
8 July 2020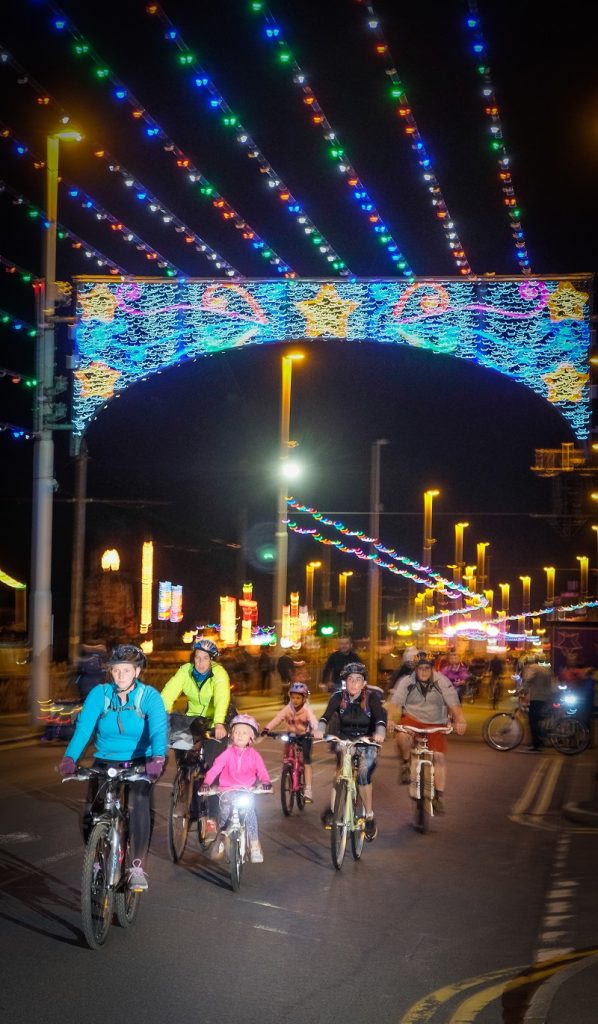 Blackpool's annual Ride the Lights event has been cancelled due to the COVID-19 pandemic.
The event, which gives cyclists of all ages and ability an opportunity to ride on a traffic-free promenade a few days ahead of the official Switch-On of the Blackpool Illuminations, attracts up to 15,000 people. It was due to take place on Tuesday 1 September.
Although the Blackpool Illuminations will go ahead as planned, with a two-month extension into the New Year, the event organisers, VisitBlackpool, say that the format of Ride the Lights means it cannot take place under current restrictions.
Cllr Gillian Campbell, Cabinet Member for Tourism & Culture on Blackpool Council, said: "Ride The Lights has been one of the highlights of our events calendar for more than a decade and it is obviously disappointing that it cannot be staged this year.
"However, this is a free, mass participation event, and given the restrictions that are in place around large-scale public gatherings, it is sensible to cancel.
"We know that those who look forward to this unique opportunity to ride under the famous Blackpool Illuminations will be disappointed, but I hope they will understand why we have made this decision.
"We look forward to the event returning in 2021."
The Blackpool Illuminations will be switched on in a virtual streamed event in association with MTV on the night of Friday 4 September. The display will run until January 3, 2021 – the first time in the 140-year history that the Illuminations have shone over Christmas and New Year. To find out to get involved in this year's virtual Switch-On, go to visitblackpool.com/switchon.
© 2021 Marketing Lancashire