Blackpool Grand Theatre offering roles of a lifetime on their Board
Are you passionate about theatre, arts, education and heritage? Could you offer your skills and experience to support Blackpool's beautiful Grand Theatre?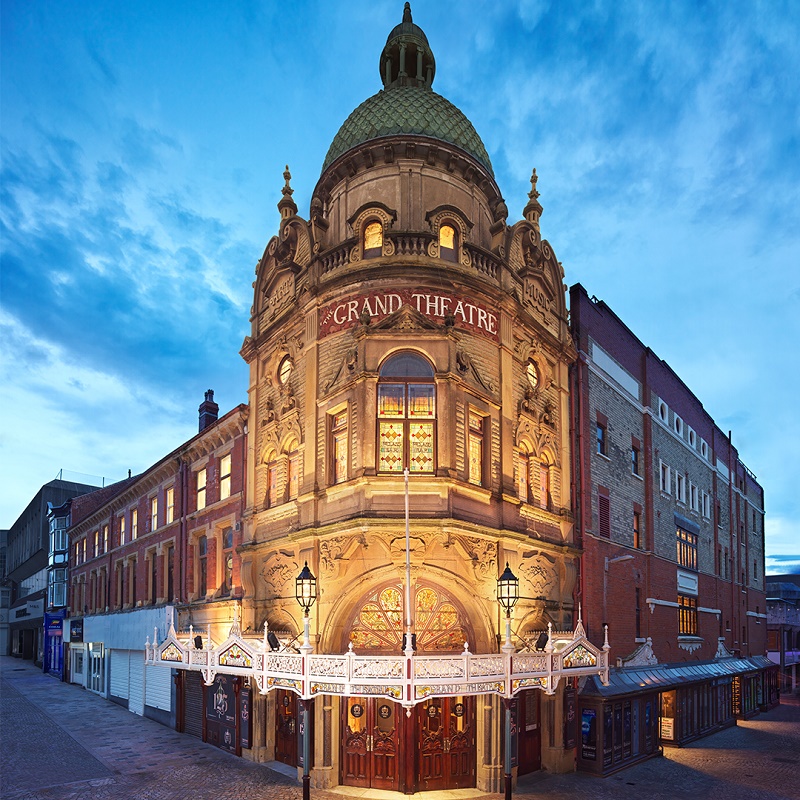 The Grand is now seeking new Board Members and you could be just the ticket!
The Grand Theatre is a registered charity run by two voluntary boards: the Trust, which owns the Grade II* listed building; and Arts & Entertainment, which operates the thriving arts, education and heritage business.
Being a Grand Theatre Board Member and Charitable Trustee is a voluntary role with full training given and out-of-pocket expenses covered. You do not have to have any previous experience of being a board member, but a passion for the theatre and an understanding of its importance within society is essential.
The glorious Grand is a vibrant community resource and welcomes applications from all walks of life for this valuable and rewarding position; particularly from young people, those from the LGBTQ+ or BAME communities and people with disabilities. We would also like to hear from anyone with a specialism in any of the following:
Human Resources, Finance, Architecture or Construction, Heritage, Theatre Arts or Culture, Hospitality and Catering, Business or Education.
Trustees serve for a term of four years and can then be re-elected for a further four. With several Board Members now coming to the end of their service, The Grand are searching for fitting replacements. Both the Trust and A & E Boards meet four times a year at the theatre and all members are also encouraged to attend events at the theatre to broaden their understanding of the business and to act as advocates for the Charities.
Arts & Entertainment Board Chairman, Tony Stone, said: "Why do we do it? Because we believe the theatre plays an important role in the town, not just economically, but socially and educationally, helping Blackpool to be a great place to live, work and learn. It is our way of giving back to a town, a sector and an industry that we believe has the power to transform lives.
"It's a very rewarding job. I can honestly say it's been one of the most stimulating and fulfilling roles that I have had the pleasure of performing. It's a chance to meet new people, make new friends and use your experience to help the beautiful Grand Theatre serve generations to come. I very much look forward to welcoming the next set of Trustees to take our good work forward. I'm sure you, too, will find it a most enjoyable way of 'giving back'."
For further information, please visit www.blackpoolgrand.co.uk/recruitment and download the Grand Theatre Board Member Recruitment Pack 2022.
If you would like an informal chat with a current Board Member to learn more about the role, please contact helenb@blackpoolgrand.co.uk
To apply to be a Grand Theatre Board Member please send your CV and a covering lettering (as a word document) to helenb@blackpoolgrand.co.uk
Postal applications: FAO Helen Booth, Blackpool Grand Theatre, 33 Church Street, Blackpool, Lancashire FY1 1HT
Applications close on Friday 8 July at noon and interviews will take place on Thursday 21 July from 1.3opm.
© 2023 Marketing Lancashire