Blackpool's back – as are two of the resort's biggest events
Source: Visit Blackpool
2 August 2021
Two of Blackpool's biggest free events are returning for 2021, it was revealed today.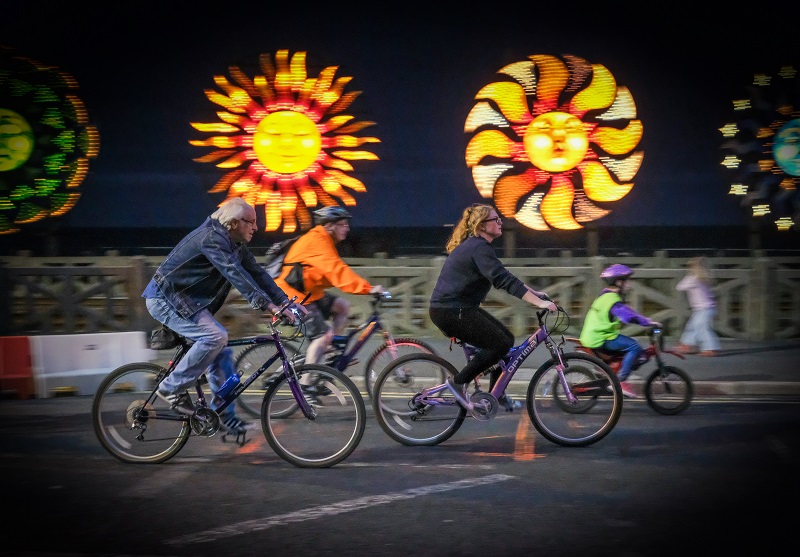 Ride The Lights will be staged on a traffic-free promenade on the night of Tuesday 31 August and the spectacular World Fireworks Championship Blackpool will be held on four Saturdays during September and October.
The Ride The Lights event is one of the most magical nights in Blackpool's calendar when, for one night only, the six miles of Promenade will be closed to give thousands of cyclists an opportunity to get a sneak preview of the Illuminations before the official switch-on later that week.
Bikes of all shapes and sizes take advantage of the traffic-free route in a free event that is suitable for all ages.
Over the years, the World Fireworks Championship Blackpool has become one of the resort's biggest draws.
For 2021, the event will take place with revised dates and a new launch-pad.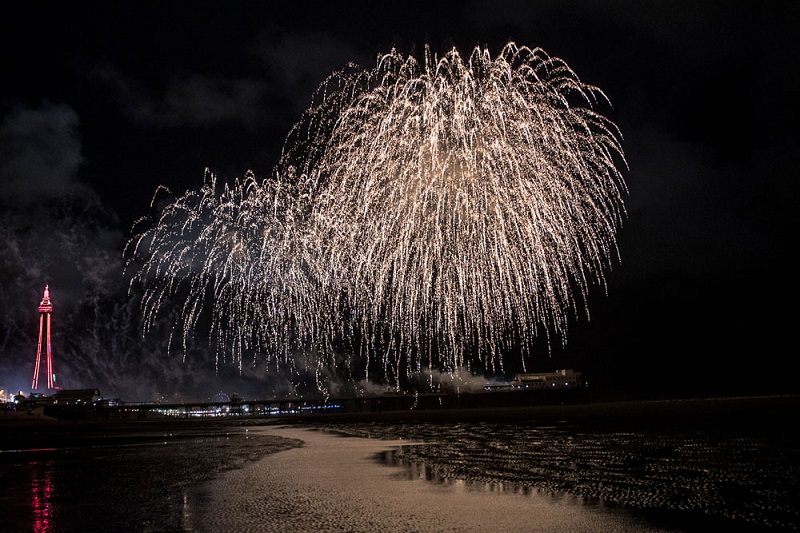 The stunning displays, which are set to music, will take place over the beach in front of The Blackpool Tower on alternate Saturday evenings starting on September 11 and continuing on September 25, October 9 and October 23.
The countries that will compete for the title in 2021 are Germany, Russia and Ireland, with the fourth Saturday a showcase event by one of Europe's leading fireworks companies, Titanium.
Cllr Lynn Williams, Leader of Blackpool Council, said: "After more than a year of having to cancel and postpone shows and events, we are delighted to be able to announce that two of our biggest free events will go ahead over the coming months.
"These are free family events that are hugely popular with residents and visitors alike. We hope that by moving the fireworks to Saturdays it will give people more time to come into the centre of Blackpool during the daytime and enjoy some of the many other attractions on offer before watching the fireworks finale."
VisitBlackpool has already announced an extended Illuminations season starting on Friday 3 September and running through to January 3, 2022.
Over that four-month period there will be a huge range of events and attractions to enjoy including Nickelodeon's SLIMEFEST and the fortnight-long Lightpool Festival.
From November onwards, there will be a brand new Christmas In Blackpool programme starting with the FriendsFestive exhibition in the Winter Gardens and continuing with a giant yuletide market and a seafront Christmas village incorporating ice rink, snowfalls and dazzling projection shows.
Check out the visitblackpool.com website for start times and more details of Ride The Lights and World Fireworks Championship Blackpool, and more information on the full September to December events programme.
© 2023 Marketing Lancashire