Council Leader commits to joining network to deliver climate action
The Leader of South Ribble Borough Council has formalised the partnership between South Ribble Council and UK100 by signing the Membership Pledge, joining a network of ambitious local government leaders promising to deliver strong climate action.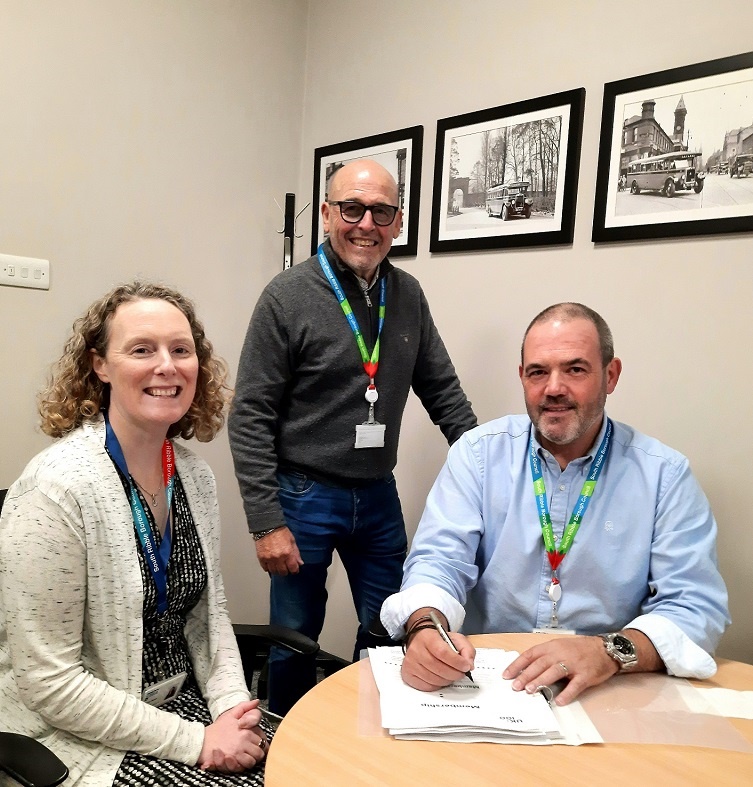 By signing the Membership pledge, Councillor Paul Foster, Leader of South Ribble Borough Council, will commit the Council to doing everything within its power and influence to rapidly reduce greenhouse gas emissions, as well as working with South Ribble residents and businesses to bring wider communities in line with Net Zero as soon as possible.
Councillor Paul Foster, Leader of South Ribble Borough Council said: "The UK100 Net Zero Pledge demonstrates a commitment from local government Leaders to make substantial progress over the next decade to deliver Net Zero by assessing our largest impacts on climate change and prioritising where action needs to be taken.
"We have already made significant progress since declaring a Climate Emergency in 2019, by delivering action that is part of our comprehensive Climate Emergency Action Plan with the aim of South Ribble becoming carbon neutral by 2030."
Some of the Council's recent action against climate change has included auditing of their own estates and installation of more solar panels at the Civic Centre in addition to LED lighting and new building management system to help with energy efficiency.
More tree giveaway events have been organised for 2022 offering residents the chance to pick up a tree or hedge plant, working towards the Council's target of planting 110k trees by 2025. More information can be found at southribble.gov.uk/treegiveaways
South Ribble Borough Council's Climate Emergency Strategy and Action Plan can be viewed on the website: southribble.gov.uk/climatechange
For more information about the UK100 pledge, please visit: uk100.org
© 2023 Marketing Lancashire