Darwen-based e-liquids company's rapid growth continues during lockdown
The UKs #1 e-liquid manufacturer Flavour Warehouse Ltd. has today snapped up Guildford based Vapouriz for an undisclosed sum to supercharge its expansion plans.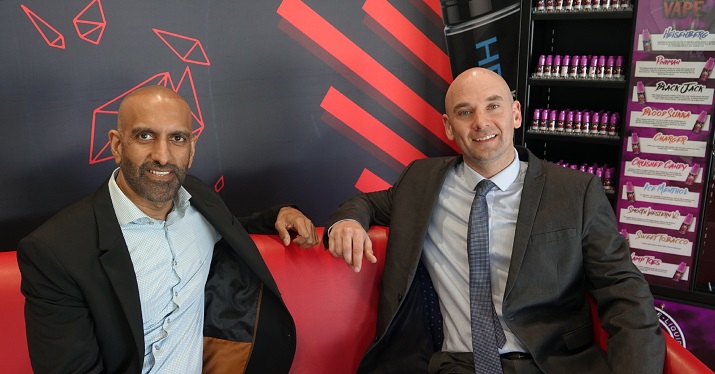 The acquisition of Vapouriz is the third large-scale acquisition by the group in the last 18 months, following Total Vapour and Premier Vaping in 2019 and 2020 respectively.
The Darwen based e-liquid manufacturer is a genuine local success story.  Established in 2012, Flavour Warehouse Ltd. now operates in over 80 countries worldwide via a network of franchises, distributors and resellers. Built on the success of its award-winning brand, Vampire Vape, the group is now also a leading OEM manufacturer and UK distributor of vaping hardware.
Vapouriz operates the hugely successful Vapestore.co.uk alongside 7 flagship retail stores, franchises and a hi-tec manufacturing facility for its successful range of premium e-liquids in a variety of flavours, such as Double Drip, Pocket Fuel and Pure Evil, which builds on the groups coveted product range.  The acquisition places Flavour Warehouse as the largest independent vape company, and on track to achieve its ambitious growth targets.
Kanesh Khilosia, Director at Flavour Warehouse Ltd., said: "There's a lot of synergies between the two companies. They're an established manufacturer, wholesaler, and multi-channel retailer, with an excellent range of own label e-liquids and hardware, similar to our ourselves."
"The acquisition of Vapouriz was the next logical step in delivering on our growth objectives, as we continue to identify opportunities to strengthen the groups position as the market leader both in the UK and internationally."
Following the acquisition, Vapouriz will continue to trade as normal, building on its success and taking advantage of the wider group operating model and economies of scale.
Phil Boyle, founder and CEO of Flavour Warehouse commented "I'm very excited by this acquisition. It represents a major growth opportunity. We're continually looking to invest in our future, employing more people and increasing our product and service offering, to give customers more choice".
Brett Horth, founder of Vapouriz added "Whilst it is the end of a (nearly) 10 year journey for me personally, I am delighted that Vapouriz will benefit from the shared synergies of both companies coming together and flourish under the leadership of one of the most respected and successful brands in the vaping industry."
© 2022 Marketing Lancashire