Famous Blackpool tram needs help getting back on the tracks
A campaign to raise £2,500 of vital funds has today been announced by Blackpool Heritage Tram Tours to complete the restoration of the 'Western Train' illuminated tram.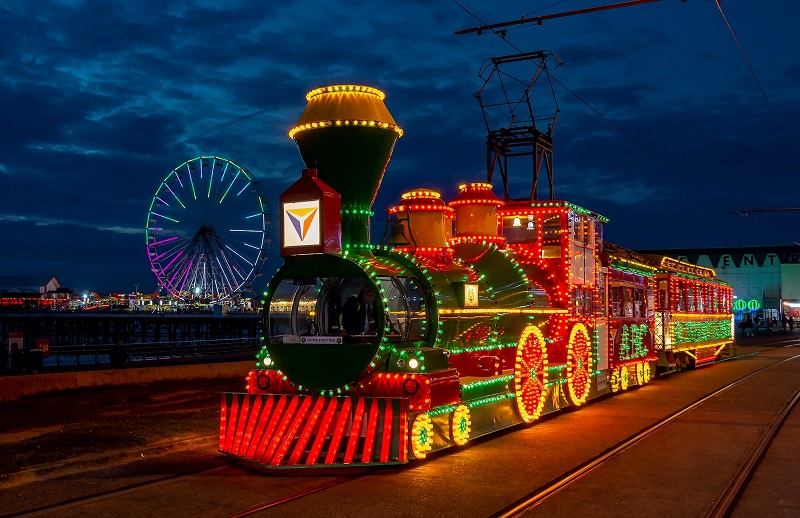 The fundraiser will create the vital funds which are needed to purchase outstanding wire and electrical fittings as part of a full external re-wire, body overhaul and repaint to restore the tram to its original glory.
The nation's favourite Blackpool illuminated tram was in the process of being renovated in 2019. Since the Covid pandemic, the Heritage Tram service has mostly been suspended with little income being generated to fund vital fleet restoration.
A year later, the Western Train is being lovingly dusted down on a regular basis in the Rigby Road workshop awaiting the final stages of work to complete its restoration.
The public fundraiser is the first of its kind for Blackpool's Trams and gives the public the opportunity to contribute to the restoration and future preservation of a much-loved Blackpool attraction.
Bryan Lindop, head of heritage at Blackpool Transport added "Without the help and generous donations from the public, the Western Train is at risk of missing yet another illuminations season later in the year. We have seen most of our precious income disappear in the last 10 months, which is ordinarily used to fund vital preservation work.
We're now seeking the generosity of the public to contribute in any way they can, from a penny to a pound, so that we can get this famous tram back out on Blackpool's promenade and delight the residents and visitors to our resort once again."
The tram first operated between 1962 – 1999, before a Heritage Lottery Funded restoration enabled it to return to service in 2009. During its operational periods the Western Train has never missed an illuminations season until last year, due to the Covid-19 pandemic.
A gofundme page has been created to collect donations and can be found at https://www.gofundme.com/f/the-western-train-blackpools-famous-tram.
Any generous donations of more than £50 will receive a pair of complimentary tickets to be one of the first to ride on the Western Train when it returns to the tracks later this year.
© 2023 Marketing Lancashire