Heritage Open Days celebrates its 25th Anniversary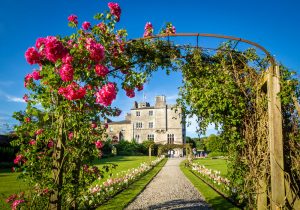 This year, Heritage Open Days will celebrate its 25th anniversary (13th-22nd September 2019) with ten days of FREE events!
To celebrate Heritage Open Days have over 150 events planned in Lancashire, with highlights including Dob Croft Nature Reserve, Leighton Hall and the first public access to the Burnley Empire Theatre since 1995! Many of the venues are not normally open to the public, or offering behind-the-scenes access and family activities. And, at places which normally charge, festival visitors get FREE entry, making it a great opportunity to experience local destinations on a budget.
Thanks to support from the National Trust and players of People's Postcode Lottery, England's biggest festival of history and culture will offer visitors across the North West the opportunity to enjoy family days out, explore places not normally open to the public, and learn more about the heritage on their doorstep.
A special programme of People Power events will also highlight communities, groups and individuals – both contemporary and from history – who have affected positive change; buildings saved, greenspaces created, friendships forged, campaigns fought and voices heard. While a series of 'craftivism' workshops will encourage everyone to become change-makers, by combining craft and activism as part of this year's Unsung Stories arts project, Dare to Dream.
NEW FOR 2019
Discover Dob Croft, The Intact Centre, Lancashire
Get back to nature at this 5-acre wildlife reserve! Visitors can go on a tour of the protected landscape, and take part in a range of family-friendly activities, including making bird feeders, and learning about local species such as the great crested newt, bees, moths, hedgehogs and bats.
Sat 14th Sep, 2pm – 5pm
Full listings can be searched here: www.heritageopendays.org.uk
© 2020 Marketing Lancashire