Homebuilder helps Lancashire key workers buy in Preston
The homebuilder was an avid supporter of the NHS throughout the pandemic, including donating its entire stock of PPE masks and donations totalling more than £100,000. It also set up a deposit contribution scheme specifically for NHS workers at the start of the pandemic, which ended earlier this year.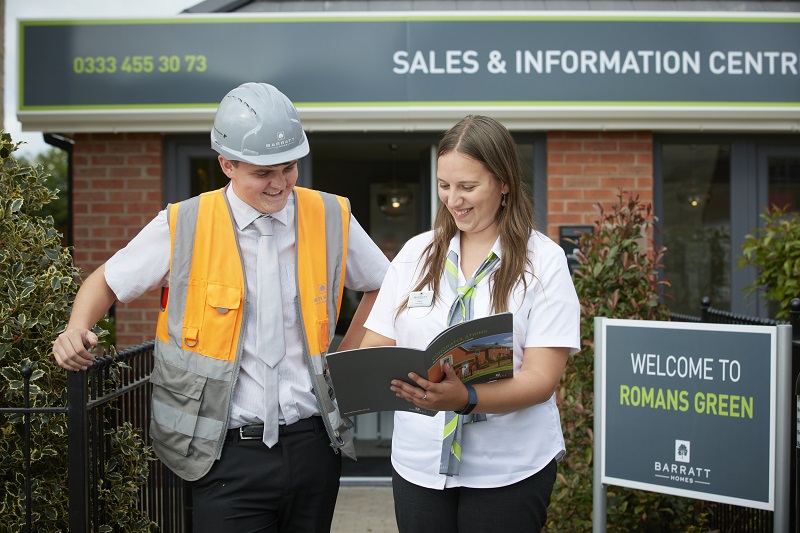 Barratt and David Wilson Homes also offers a 5% deposit contribution to members of the Armed Forces, to help military servicemen and women get their feet on the property ladder.
Philippa Stewart, Sales Director of Barratt and David Wilson Homes North West, said: "Our NHS deposit contribution scheme was launched for NHS staff at the start of the pandemic, as a thank you for their hard work.
"The scheme has already helped over 1,000 NHS workers to buy their own homes, saving them more than £10m in the process. We now want to show this level of support to all of our key workers, and we are extremely proud to be able to introduce this offer."
Romans Green and Lightfoot Meadows are located on Lightfoot Lane and have access to two outstanding schools to support families with young children with an idea of settling down at the development. Residents will also be able to benefit from the brand new retail park and gym just a short distance away.
One of the main appeals of the growing community is its location, as it's set just outside the city whilst being surrounded by the countryside. Residents living at the development will benefit from excellent travel links to the M55 and M6, whilst still having all of the essentials on their doorstep.
For more information call the David Wilson Homes sales team on 033 3355 8480 or the Barratt Homes sales team on 033 3455 3073.
For more information visit www.dwh.co.uk or www.barratthomes.co.uk to book an appointment with a Sales Adviser.
© 2021 Marketing Lancashire