Hottest weekend sees Blackpool Zoo visits soar
Source: Blackpool Zoo
27 August 2019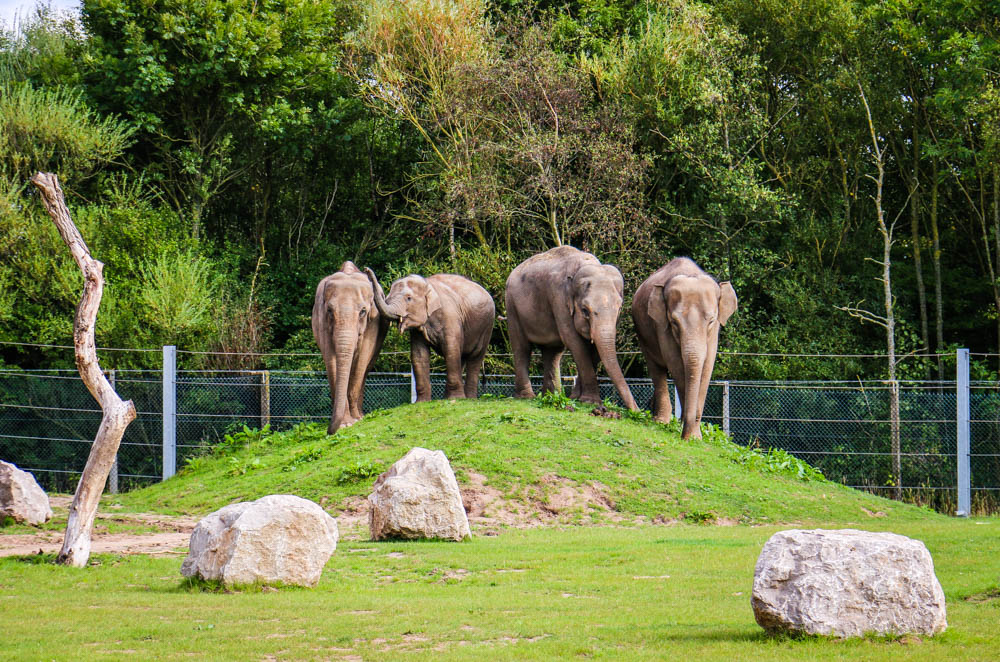 Blackpool Zoo has reported a massive 20 per increase in August Bank holiday visitors, beating its previous record from 2016.
The sun certainly shone in the resort and the zoo is on course to celebrate the busiest August in its 47-year history!  New attractions including Project Elephant Base Camp, which is home to a herd of five female Asian elephants, Rainbow Landings, a walk through Lorikeet house where visitors can feed the colourful residents and a whole host of stunning animatronic dinosaurs have been extremely well received by new and returning guests.
Added to this, the Silent Forest Aviaries, which is home to some of the planet's most endangered birds and a new World of Wings Aviary, which houses a multitude of rare and beautiful bird species, have also seen the visitors flocking.
Della Belk, PR and Marketing Manager at Blackpool Zoo, said: "The Bank holiday weekend was incredibly busy and it was wonderful to see so many visitors taking advantage of the weather and enjoying quality time with their family and friends.
"We work hard all year round to ensure we introduce exciting attractions, so there is always something new to see or do, and this year has been no exception!
"Our bird department worked round the clock to launch not one, but four new aviaries and the results are stunning!
"The holidays aren't over yet though and we are on course to celebrate the best August in our 47-year history, which is absolutely fantastic!"
© 2023 Marketing Lancashire