National and International Tourism agencies sign up to Taste Lancashire 2019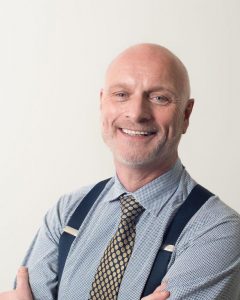 VisitBritain/VisitEngland has given its support to the Taste Lancashire 2019 food and drink conference, organised by destination management organisation Marketing Lancashire and taking place at Holmes Mill, Clitheroe on Tuesday 5 March.
Food and drink is a key sector for growth in Lancashire and most recent STEAM research shows that visitors spend over £1billion on food and retail in the county. The national and international tourism agencies have worked together on campaigns to change perceptions of UK food and drink; raising awareness of the quality,
diversity and distinctiveness of regional delicacies, food events and activities, that not only enhance the visitor experience but can influence decisions to visit a destination.
VisitEngland Director Andrew Stokes said "Our research shows that people are interested in British food and drink and it's not surprising with the regional diversity on offer right across the country from locally grown wine to world class restaurants.  Britain boasts a unique culinary heritage showcased in our food festivals and farmers markets making for exceptional visitor experiences where the quality of British produce is central.
"Taste Lancashire 2019 will shine a spotlight on Britain as an international destination for food and drink boosting our profile and extending the economic benefits of tourism."
At this year's Taste Lancashire conference VisitBritain/VisitEngland will share its most recent perceptions research as well as its international toolkit, which helps businesses attract and engage with international visitors. VisitEngland/VisitBritain has also invited Kathryn Davis, Destination Bristol's Head of Tourism to speak about Bristol's experience of taking their product to market, following a successful Discover England Fund bid to recognise the city as an Urban Food Hub.
Taste Lancashire 2019 is aimed at hospitality businesses, chefs, buyers, retailers, food entrepreneurs, producers and exporters, as well as the county's many attractions that provide distinctive food & drink experiences for visitors. Tickets are on sale now via marketinglancashire.com
Rachel McQueen, Chief Executive of Marketing Lancashire said "Lancashire offers gourmet travellers and visitors some of the best produce in the UK served in Michelin star restaurants, top gastropubs, award-winning hotels and attractions.  As a county we have many new and appealing visitor experiences from gin-making and bee-keeping, to hands-on cookery courses and we're working with distributors through Discover England Fund activity, to take these to market and attract new international visitors to Lancashire.
"I hope that the VisitBritain/VisitEngland support of the Taste Lancashire conference will inspire our producers and hospitality businesses to work together to collaborate on many more exciting initiatives and product developments, that help develop Lancashire as a must-visit destination for food lovers and sustain our food & drink businesses into the future."
Headline Sponsor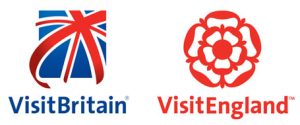 Taste Lancashire 2019 also supported by
© 2018 Marketing Lancashire