Taste Lancashire 2019 Sponsors
Taste Lancashire 2019 Sponsors
Taste Lancashire 2019 Sponsors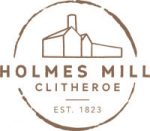 Based in the heart of Clitheroe, Holmes Mill is a unique celebration of Lancashire food, drink and entertainment. Featuring a beer hall, hotel, food hall and much more, this former textiles mill is the perfect place to indulge, unwind and explore.
The location for Marketing Lancashire's successful. first Taste Lancashire conference in 2017, Holmes Mill was the first choice for Taste Lancashire 2019.  The conference will take place across the site with delegates able to sample the delights of the Beer Hall, Function Room in the Boiler House and, for the first time for the Taste Lancashire conference, in the Spinning Block Bar where delegates are invited to post-conference cocktails and networking.
Visit holmesmill.co.uk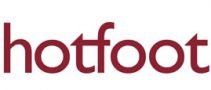 Hotfoot Design is an award-winning creative agency, founded thirteen years ago, with clients in Lancashire, Cumbria and beyond. It specialises in branding, digital, and marketing.
Hotfoot only works with forward-thinking clients where, as a creative partner or strategic adviser, a real difference can be made. The team's expertise includes hospitality and leisure; food and drink; luxury retail; and the broader experience economy.
They approach every project with enthusiasm, a keen intelligence, and the desire to move the needle so that their clients get incredible results.
Hotfoot has also created the gift voucher platform for hospitality and leisure businesses, Regalo, and the place to buy gift voucher experiences, Vouch.
Visit hotfootdesign.co.uk and regalo.gifts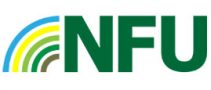 The NFU is the most successful representation body for agriculture and horticulture in England and Wales.  Whether you're a grower, farm livestock or have a mixed holding, the NFU is there for you.
Here to give members a voice and protect their way of life now and in the future. Our purpose is to champion British agriculture and horticulture, to campaign for a stable and sustainable future for British farmers and to secure the best possible deal for our members.
As an NFU member, you're currently part of the largest organisation in England and Wales representing farmers and growers. Our strength is in our numbers. With in-excess of 55,000 members, we are heard when it counts – locally, nationally and internationally. Every single member matters and makes the NFU stronger.
Today, the NFU is the most successful representation body for agriculture and horticulture with members covering two-thirds of the agricultural land in England and Wales.
Visit nfuonline.com
UCLan is regarded as one of the best places to prepare for a rewarding career in Tourism, Hospitality and Event Management – their comprehensive degrees are informed by world-leading research and are taught by internationally-acclaimed academics.
In 1828, the University of Central Lancashire was founded in Preston as the Institution for the Diffusion of Knowledge. 'Ex solo ad solem', or in translation, 'From the Earth to the Sun', has been its motto ever since – helping talented people from all walks of life to make the most of their potential.  Today UCLan is one of the UK's largest universities with a student and staff community approaching 38,000. Internationally the University has academic partners in all regions of the globe. The University has an increasingly thriving campus in Cyprus delivering UCLan programmes and original research within a Central Lancashire environment and culture.
In 2016, the Centre for World University Rankings estimated UCLan to be in the top 3.7 percent of all worldwide universities, highlighting the progress the institution has made in providing students with real-world learning experiences and reflecting the institution's broad pool of academic talent.
Visit uclan.ac.uk